Nepal Higher Education Fair is going to organize '6th Nepal Higher Education fair 2019' from 2nd to 3rd August 2019 at Kathmandu.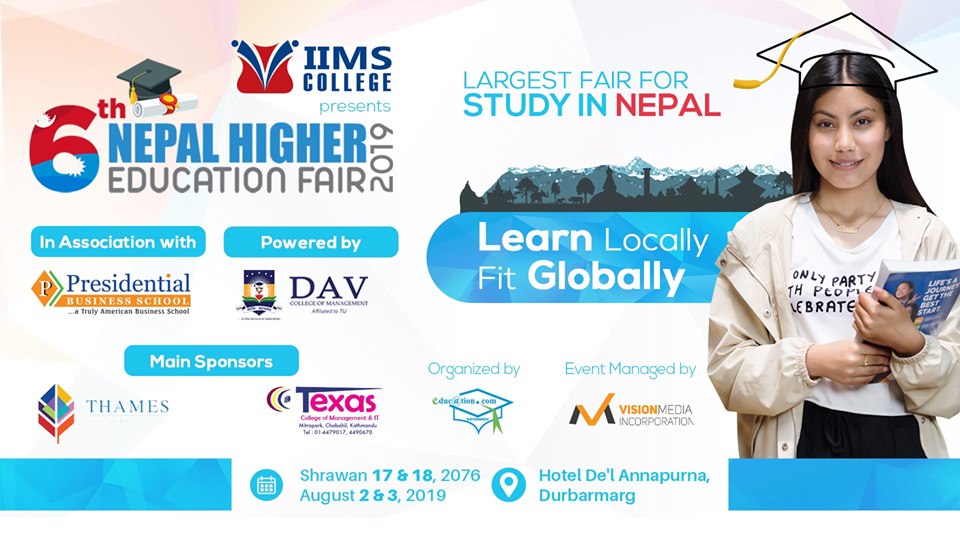 Nepal Higher Education Fair is the Gateway to go above and beyond in national education by meeting over 50 leading colleges of Nepal and discovering more than 20 courses in offer.

Participants can learn about fields of Management, IT, Arts, Law, Engineering, Social Work, and Development studies under one roof.
Various colleges which are affiliated with Kathmandu University or Tribhuvan University or Pokhara University or Purbanchal University or International Universities that are offering different courses in Nepal are participating in this event.

Event Details:
Date : 2nd to 3rd August 2019 (17th to 18th Shrawan 2076)
Venue : Annapurna Hotel, Durbarmarg, Kathmandu
Time : 10 AM to 6 PM