Sixth Nepal Higher Education Fair is going to be held at Hotel Del' Annapurna, Durbarmarg, Kathmandu on 17th and 18th, Shrawan 2076 (2nd and 3rd August 2019). The Fair is organized by Vision Media Incorporation and education.com Pvt Ltd mainly targeting the students who are willing to pursue their higher studies in Nepal. With the motive of ' Learn Locally, Fit Globally', the fair is organized to promote 'Study in Nepal'.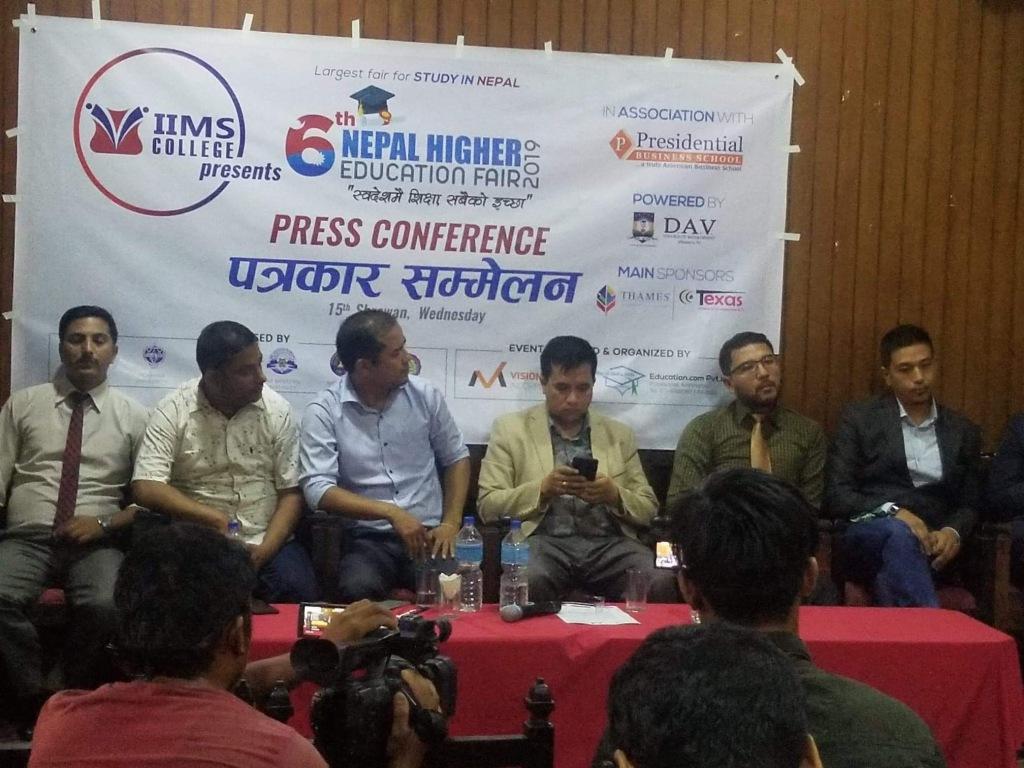 The title sponsor of the fair is IIMS College. The fair will be happening this Friday and Saturday from 10 am to 6 pm. Different leading colleges affiliated to Kathmandu University, Tribhuvan University, Pokhara University, Purbanchal University, Mid-western University, Far-western University and International Universities and so on will provide free counseling to students.
Students willing to study BBA, MBA, BIT, BIM, BHM, BHCM, BBM, BASW, BBS,Bsc.CSIT,BDevs, BCIS, Msc IT etc will be benefited from this fair. More than 42 leading colleges will be participating in this fair.
Find more about list of participating colleges in 6th Nepal Higher Education Fair in this LINK