Bharatpur, May 19: Prime Minister Pushpa Kamal Dahal has said the first round of local election was held with the demonstration of government's fortitude and determination facing the odd time.

Inaugurating the central office building of the Agriculture and Forestry University at Chitwan today, PM Dahal reiterated that the local level election was held after a long gap and with much struggle. "The task of holding the second round of the local election is more onerous," he said.
According to the PM, the country would witness significant development with people's participation after the second round of local election.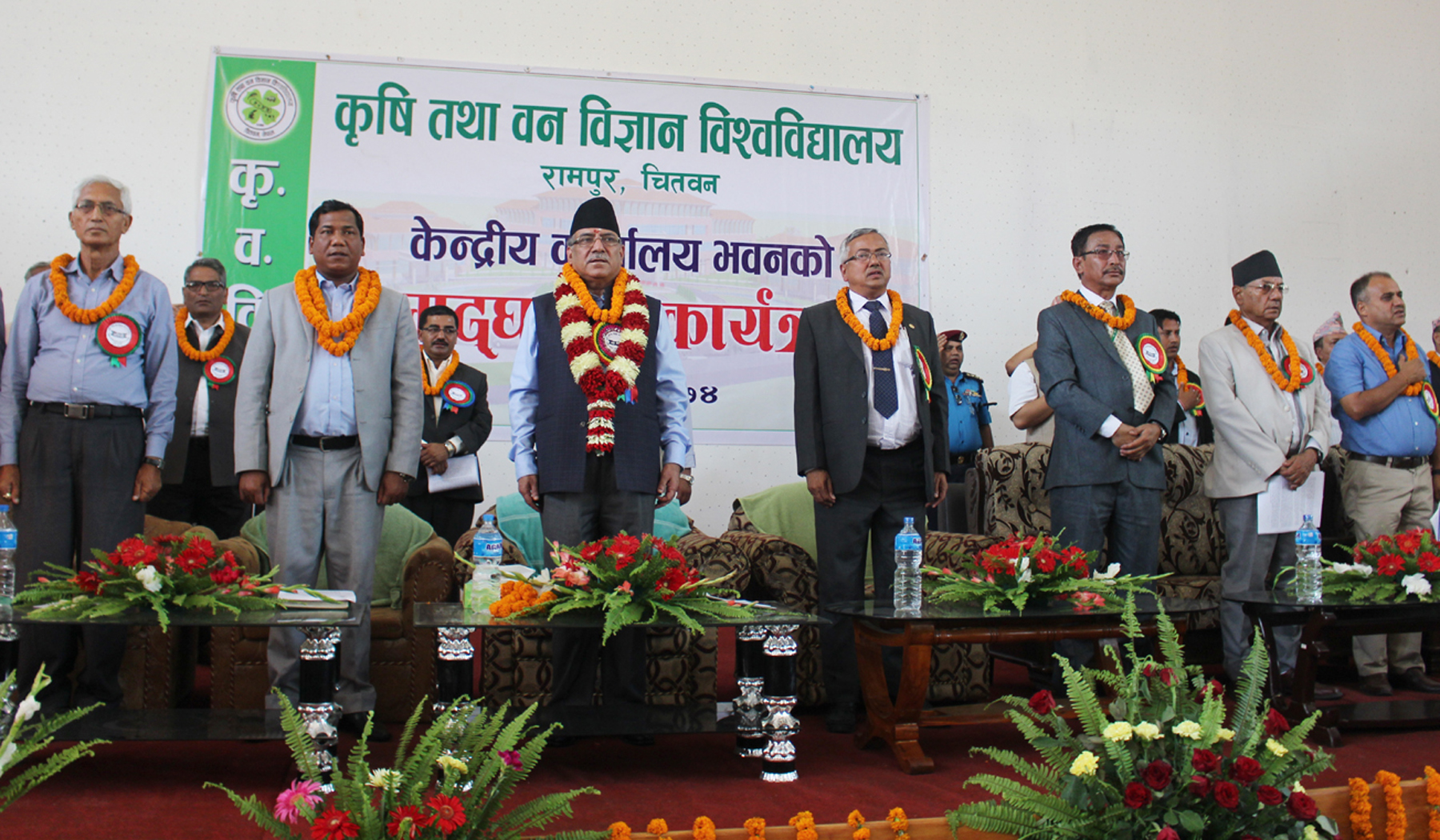 "I've felt that I accomplished my responsibility with the successful holding of first phase of local election," he expressed relief and exuded happiness, saying, "Whatever party- NC, UML, Maoist Centre- wins the election, I'm feeling it's my win."
On a different note, he said he has been able to end dispute on property between the Tribhuvan University and the Agriculture and Forestry University.
On the occasion, Minister for Agriculture Gaurishankar Chaudhary said the University of Agriculture and Forestry should come under the Ministry of Agriculture Development, so that it would be able to conduct various researches for the modernization of agriculture.
Lawmakers Seshnath Adhikari and Krishna Bhakta Pokhrel pointed out the need of government assistance to develop the Agriculture University. RSS/Image: Narayan Dhungana