Brihaspati Vidyasadan announces admissions open for the following plus two programs:
10+2 Humanities
10+2 Law
10+2 Management
10+2 Science
Brihaspati Vidyasadan is located at Naxal, Kathmandu. Every student is special at Brihaspati Vidyasadan. With more than 100 teaching staff at school, every child is provided with care and guidance they need. The school is well facilitated with ample classrooms and recreational areas including 2 basketball courts, 1 football field, and separate playground for small children.
Entrance Examination:
Entrance examinations are ongoing.
BVS is conducting CVT test everyday till 19th July, 2019.
Scholarship Information:
Attractive scholarships are available to needy and deserving students.
Admission Guidelines:
The prospective students has to go through the following steps for admission:
Attain info session,
Submit an application form,
Appear in entrance test and Interview Upon being selected,
Enroll in the chosen program.
Downloads: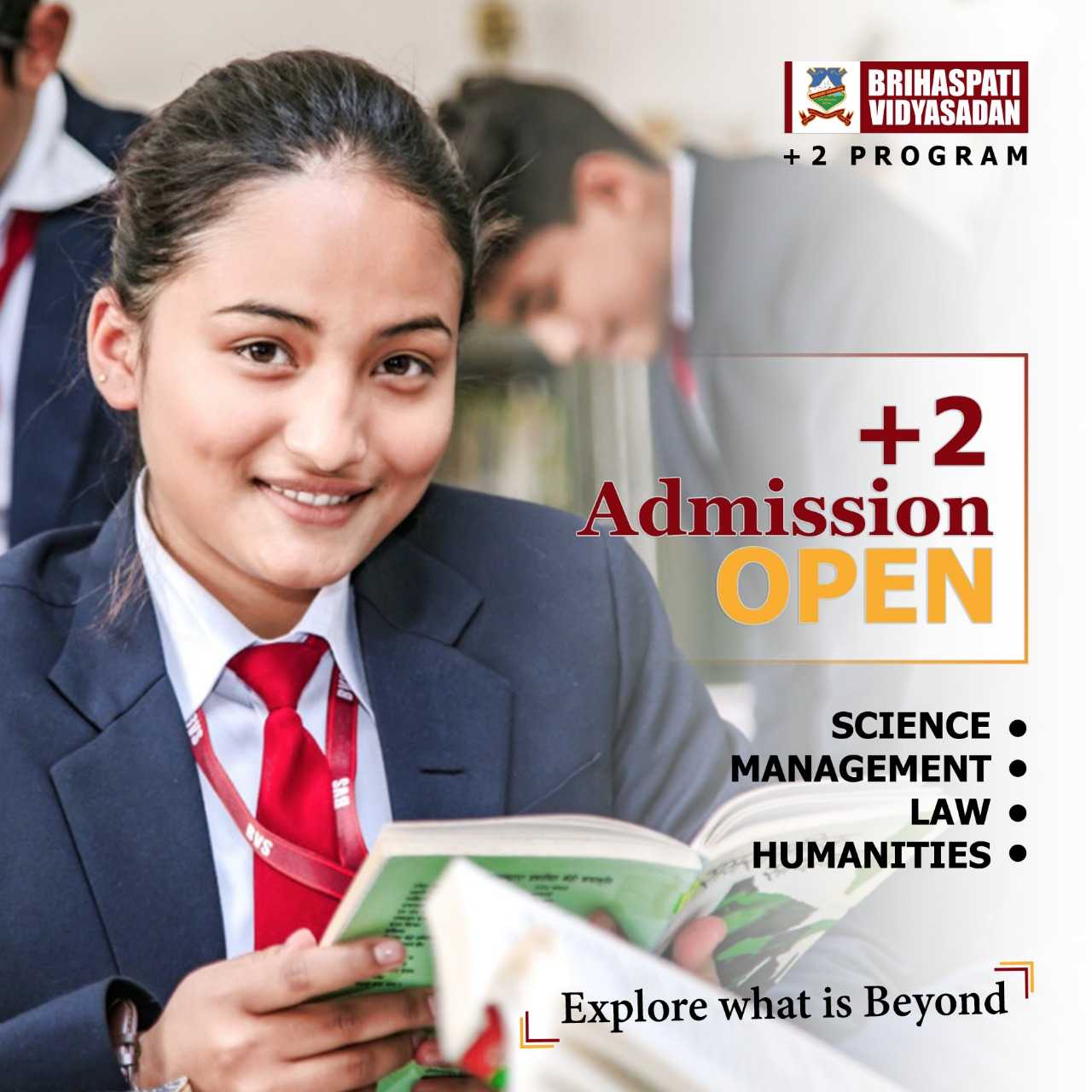 Contact for details:
Brihaspati Vidyasadan,
Naxal, Kathmandu
Tel: 01-4419878 01-4418030
Email: [email protected]