Sunway International Business School, located at Maitidevi, Kathmandu announces admission open in Bachelor of Computer Science (Hons.) and Master of Business Administration (MBA).
Affiliated to Infrastructure University, Malaysia, Sunway International Business School is committed to mint its students to the highest academic and professional standard who will become a believer in change, responsible and innovative once they complete one of its courses.

Scholarship Information:
Apply for up-to 100% scholarship at Sunway!
The Scholarships are available based on:
Academic Excellence
Economic Condition
Written Exam
Interview
Extra Skills / Achievements
Disability or Long Term Medical Condition
Eligibility:
Eligibility for Bachelor of Computer Science (Hons.):
Successful completion of 10+2 or equivalent with minimum average of 50% or 2.4 CGPA and minimum average of 60% in Mathematics (in SEE or +2 level)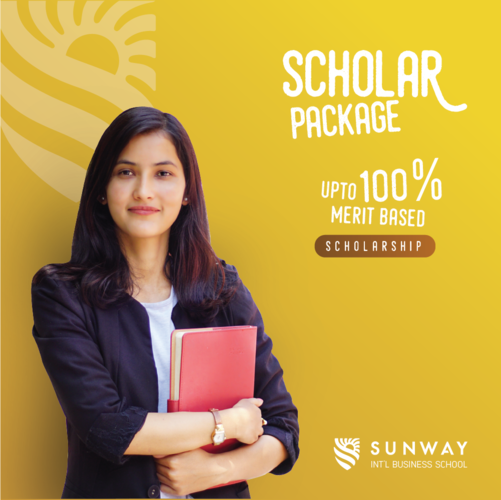 Required Documents:
Recent color PP Size photo 5 copies with blue background Size: 50 mm(H) * 35 mm(W)
Citizenship Card/Passport
Certificates
The programs are duly approved by Ministry of Education, Nepal and TU equivalents.
For Further Information:
Sunway International Business School
Maitidevi, kathmandu
Phone: 01-4464524, 4464525, 98671344434