Nepal Police on Thursday called for applications for 98,268 temporary police (Myadi Prahari) personnel to assist in the security arrangements for upcoming federal and parliamentary election.
The application process would begin TODAY itself, according to a notice issued by the Human Resource Development Department of Nepal Police.
Nepali citizens with a minimum age of 18 years and the maximum of 54 can apply for the 55-day job.
While anyone not involved in any political party and who does not have any criminal record can apply for the positions if they are physically and mentally fit for the job with basic literacy skills, priority would be given to those with experiences of services in any national or foreign security body, the notice read.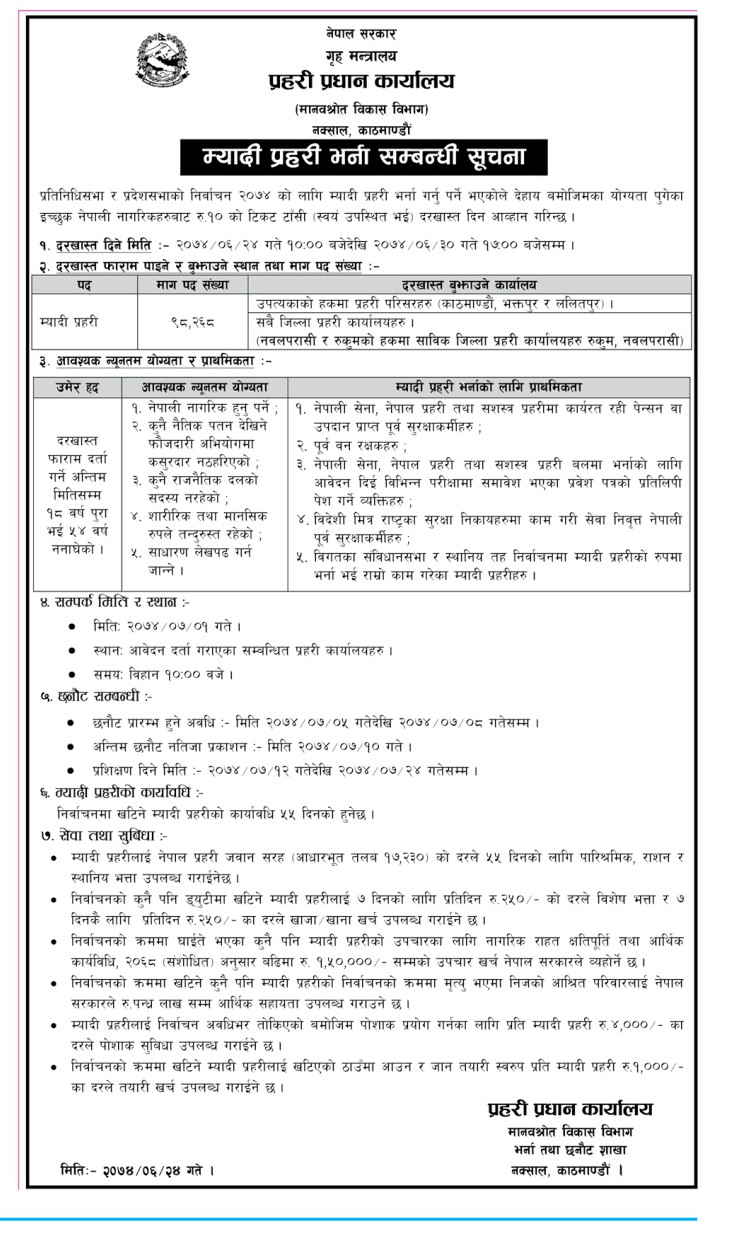 In addition, those who had worked as temporary cops in the previous elections would also get the priority.
Position: Temporary police personnel
Vacancies: 98,268
Application collection venues: Metropolitan police ranges in Kathmandu, Lalitpur and Bhaktapur; all district police offices
Age: 18-54 years
Application opening date and time: Ashoj 24, 10 am on wards
Deadline: Ashoj 30, up to 5 PM.
Facilities: Salary equal to that of a police constable, allowance and other facilities as per further decisions
Download
Application Form for Myadi Prahari.pdf (SAMPLE ONLY)