National Foundation for Development of Indigenous Nationalities (NFDIN), affiliated to the Ministry of Local Development, Government of Nepal, announces scholarships for Indigenous Nationalities.
Scholarships will be conferred for plus two level (10+2), Bachelors and Masters level programs, For Master's thesis, M.Phil, PhD etc.
Application deadline: Poush 14, 2073 up to 4 pm.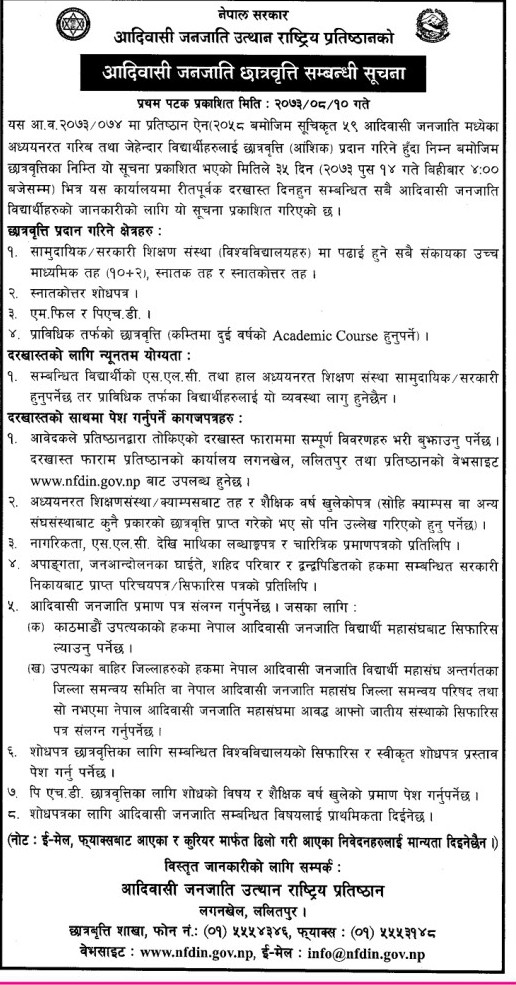 For more information please contact
National Foundation for Development of Indigenous Nationalities
Post Box No. 14385
Jawalakhel, Lalitpur, Nepal
Telephone No.: (01) 5554346, (01) 5553148
Fax No.+977-1-5553148; Email: [email protected]