Government of Nepal, Ministry of General Administration announces applications for EMBA (Executive Masters of Business Administration) scholarships for government officials in the academic year 2073/74.
Application deadline: 2074/02/24
Terms and Conditions:
Be under 45 years of age as of the application submission deadline.
Be working at least 3 years continuously as a government official ... for more information read the conditions in attached images.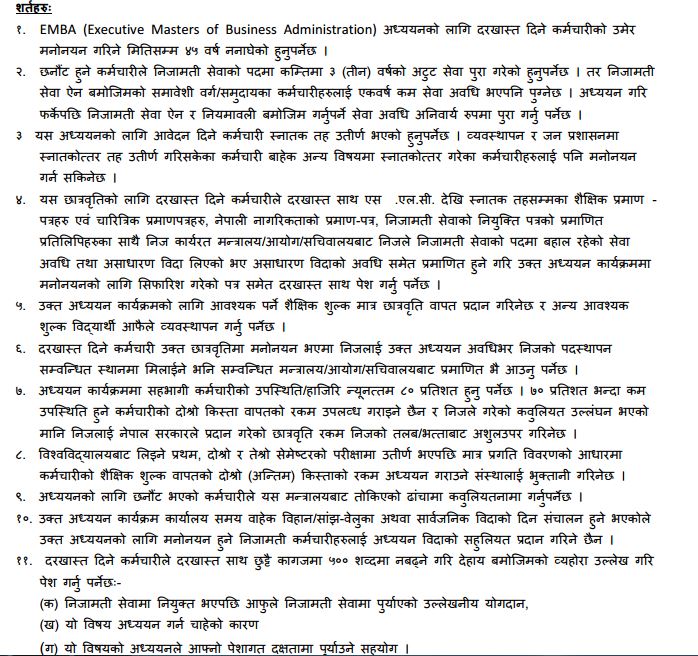 For More information download the PDF
EMBA Scholarships Application Form and full Notice.pdf

Ministry of General Administration has asked for the proposal from colleges which are running EMBA program. Any colleges which are running EMBA program since last 4 years can apply. For terms and conditions please refer to this notice: