Radiography is an important aspect of the clinical diagnosis process. From detecting tubercles ( mass formed in lungs of the patients of tuberculosis) to tumors in the brain and cystic renal lesions in kidneys, radiography plays a critical role in figuring out the status of the diseases and acts as an useful tool for the doctors.
Radiography well deserves the attention of students as It has a good scope in the context of Nepal catering to the growing health institutes and diagnostic procedures required.
CTEVT takes annual examinations in the Post certificate Level Diagnostic Radiography. Students having passed their SEE exminations can occur for this exminations and embark the career in Radiography.
Nepal institute of Medical Science and Technology( NIMST), Gwarko is one of the institutes that runs the PCL Diagnostic Radiography program. NIMST recently obtained a cent-percent result in the PCL Diagnostic examination taken by the CTEVT. The following ledger shows the result of the recent examination taken in September/October by CTEVT.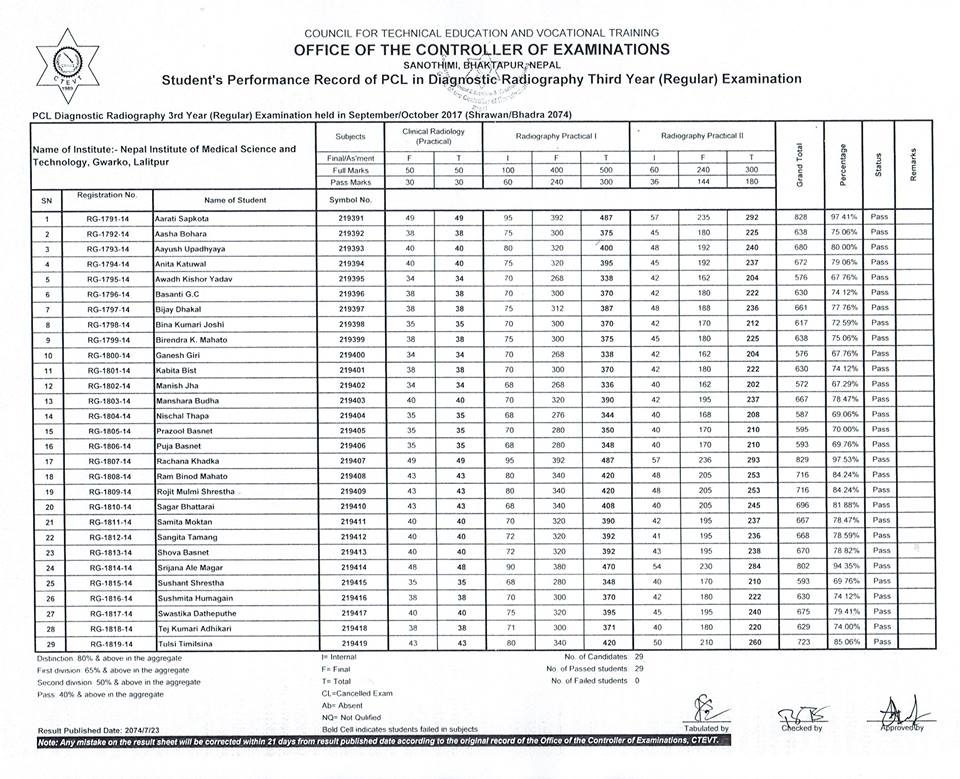 For more and detailed information about the course please follow the link: