A meeting of the TU executive council held at the official residence of Prime Minister in Baluwatar made the decision to appoint the Neurologist falano as the IoM's Dean after Prof Dr Keshaw Prasad Singh put in papers.
Prof Dr Jagadhish Prasad Agrawal has been appointed Dean of Institute of Medicine (IoM) to be effective from Saturday.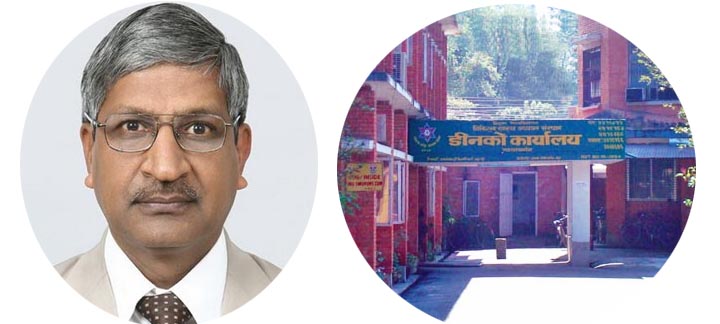 Dr Govinda KC has been staging a fast-unto-death at the Tribhuvan University Teaching Hospital (TUTH) for past 20 days putting forth various demands including Prof Dr Singh's resignation.With the appointment of Dean at IoM, the demand of Dr Govinda KC, who had been staging a fast-unto-death since last 20 days, putting forth a six- point demand concering reforms in the medical sector, has been fulfilled.
Prof Dr Singh on Friday tendered his resignation to "save the life of Prof Dr Govinda KC".
The veteran orthopaedic surgeon KC has been demanding that the dean should be appointed on the basis of seniority, but not political power sharing.It has been learned that Dr KC would break his 10th fast-unto-death today.
In the course of starting his 10th hunger strike, he had issued a six-point demand, including the sacking of TU Vice-chancellor Tirtha Khaniya and resignation of Prof Dr KP Singh