June 29,Students of Computer Science and Information Technology are on a protest after the government changed the central organization structure of Civil Service by deducting the number of posts of Computer Officer (Information Technology) and adding the number of posts of Computer Engineer.
On Jestha 7, TU meeting was held under the Computer Alumni Association along with the different students union of B.Sc. CSIT, BIM, BCIS, BBIS, BIT and BEd. ICT which has decided to form a committee to pressurize Government of Nepal, Ministry of Federal Affairs and General Administration to correct its decision.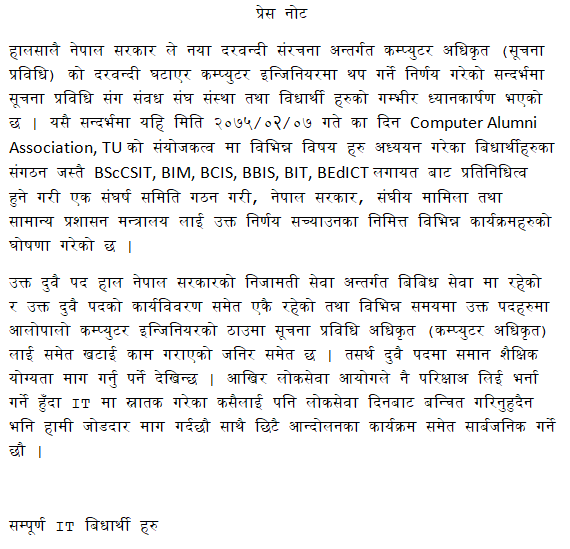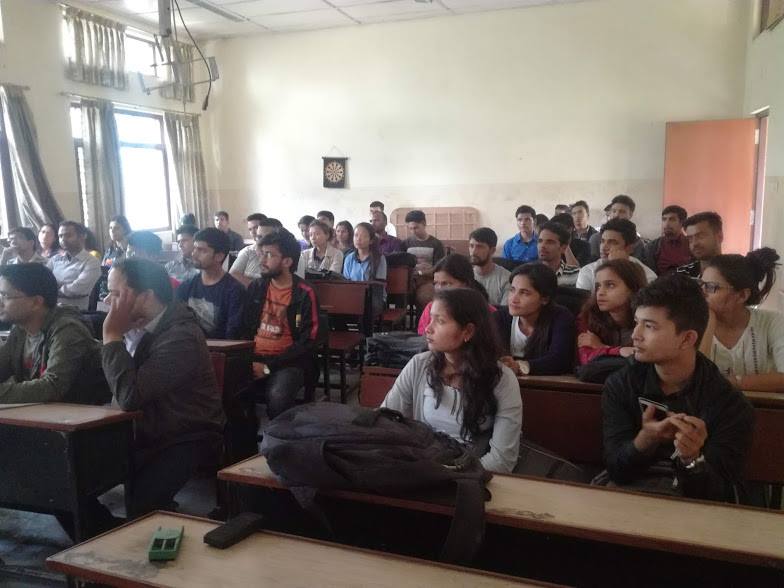 This struggle committee also wrote a letter to Government of Nepal, Office of the Prime Minister and Council of Ministers to draw the attention of Prime Minister in this issue.