Kathmandu, Aug 27: Ghanashyam Kandel will be awarded the 'Madan Puraskar- 2073' for his book 'Dhritarastha'. A meeting of the Madan Puraskar Guthi held in the capital city Sunday took a decision to this effect.
Likewise, the meeting decided to honour cartoonist Durga Baral with 'Jagadamba Shree Puraskar- 2073' for creating awareness by exposing contemporary malpractices in the society through cartoon.
The selection of the book for the Madan Puraskar was made out of 115 books that were published before 2073 B.S. and submitted to the Guthi for the consideration. Of them, nine books were listed as the best.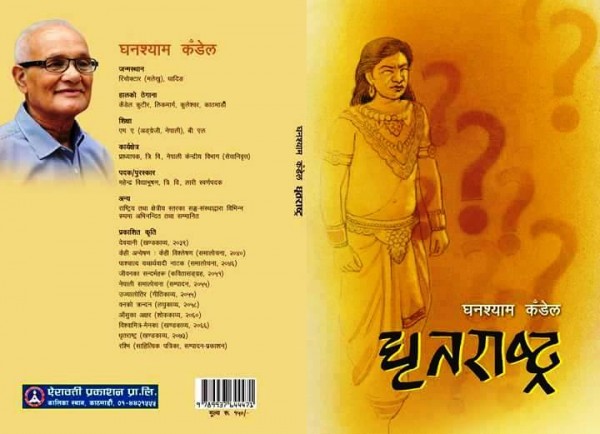 The both awards will be handed out the following day of Gatasthapana, the first day of the Dashain festival that falls on September 21 this year. Both prizes carry a cash prize of Rs 200,000 each. RSS