Agitating Dr Govinda KC broke his fast on the 12th day of his indefinite hunger strike on Thursday 4 pm after the government, Nepal Medical Association (NMA) and Dr Govinda KC of the Institute of Medicine on Thursday signed an 11-point agreement.
The agreement was signed by Dr KC, Chief Secretary Leela Mani Paudel, National Planning Commission Vice Chairman Govinda Pokharel and Nepal Medical Association Chairman Dr Anjani Kumar Jha. Chief Secretary Leela Mani Paudel read out the draft of the agreement before the fasting doctor.

In the agreement, the government has agreed to form a commission in the next seven days under a former Appellate Court chief judge. The commission will make recommendations for taking action against education minister and officials for their alleged involvement in granting medical affiliations from Kathmandu University.
Dr KC had been staging fast-unto-death since March 22 for the fifth time against the aberrations and anomalies surrounding the country's medical education.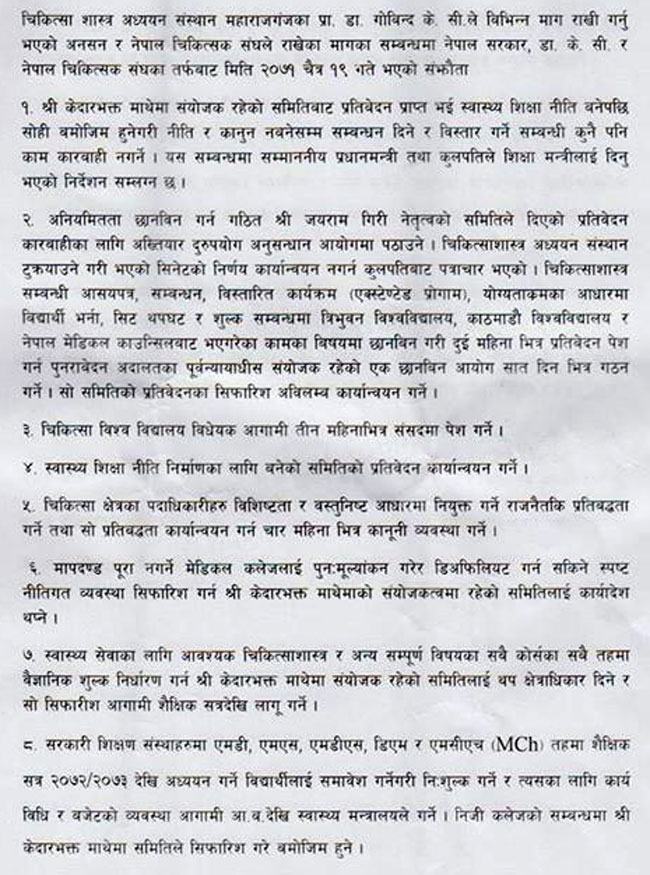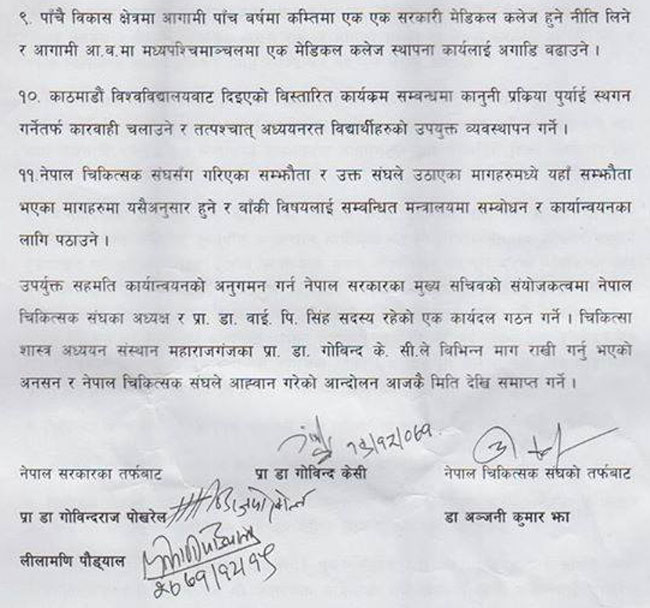 His demands included resignation or dismissal from the post of Education Minister Chitra Lekha Yadav and other officials of Tribhuvan University and Nepal Medical Council.