The Supreme Court (SC) has conducted preliminary hearing on the writ petition against the Mid-Western University (MU)'s move to grant affiliation to a few controversial colleges based in Kathmandu.
Responding to a writ petition registered by Advocate Jagdish Acharya, a single bench of Justice Ananda Mohan Bhattarai on Wednesday directed the university to appear before the court on Sept 18 with written response to hold discussion for determining whether an interim order should be issued or not in the case. Advocate Acharya had demanded a mandamus order against the MU's move.
"The apex court has asked the defendant to appear with written response as the decision regarding interim order could only be made after hearing both sides," said advocate Acharya.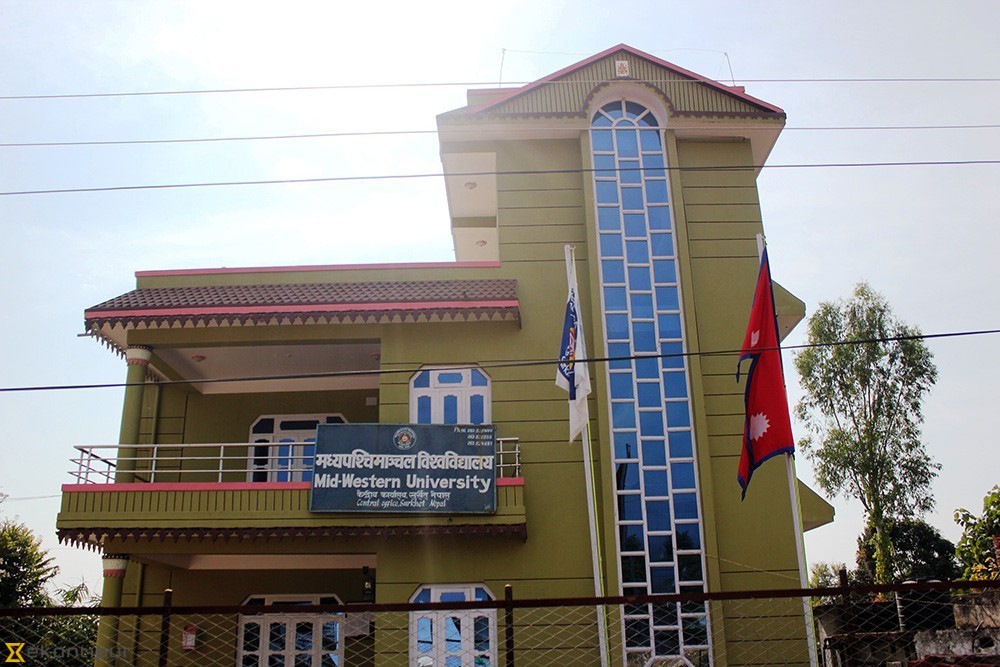 Earlier on August 13, the Executive Council of Mid-Western University had granted affiliation to three private colleges based in the Capital. Acharya moved the court citing directive from University Grant Commission, senate members, views of local people, and dissatisfaction of students as the ground for his argument.
Amid growing controversy, Bhaktapur-based Nepal Engineering College wrote to MU deciding not to take affiliation from university.
Meanwhile, the MU has been making preparations to select 10 community colleges of mid-western development region.
Source: Ekantipur