Thames International College proudly presents Nepal Social Work Symposium 2019 powered by the theme of World Social Work Day powered by the theme of World Social Work Day 2019 "Promoting the Importance of Human Relationships". The symposium is scheduled on May 27-28, 2019 at Thames International College.
College to create a platform for social sciences students and others stakeholders to understand and raise issues related to the theme of World Social Work Day. The symposium also focuses on bringing together diverse groups of people who can work for the same cause. The two-day symposium is our flagship annual event which brings together distinguished personalities to deliberate upon issues broadly in line with the annual theme of Global Agenda of Social Work and Social Development. and encouraged by the overwhelming response to all the earlier symposiums.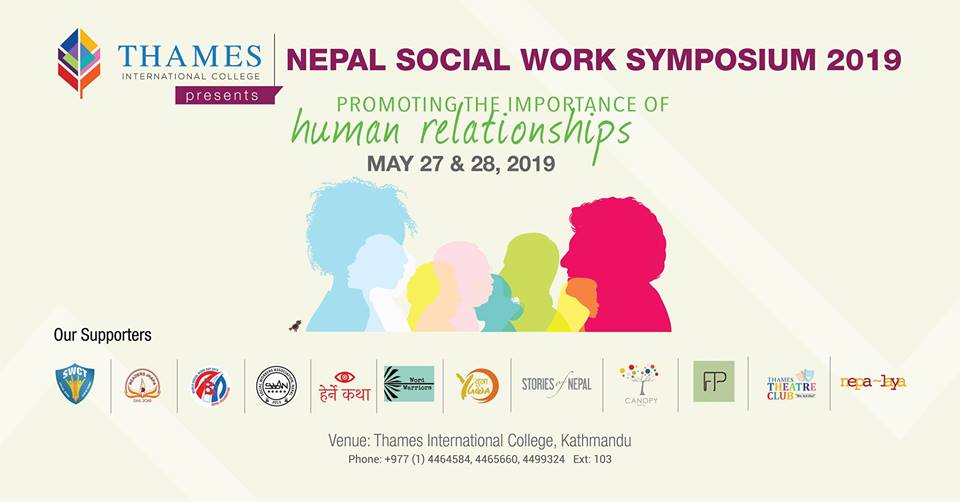 The symposium will have series of events like Plenary sessions, Panel discussion, Poetry sessions, Documentary screening and many more.
Click here to register for the event.
Note: The Registration will be based on first come first service
For more details, please contact:
[email protected] (+977-01-4499324)