Tribhuvan University, Tri-Chandra Campus announces admissions for Post Graduate Diploma in Counselling Psychology (PGDP), eligible candidates who have passed Bachelor level in any subjects can apply for enrollment.

Class Time: 6:00 AM to 9:00 AM
Eligibility: Passed Bachelors level in any subject.
Application form fill up: Magh 22, 2075 to Falgun 21, 2075.
Time of form distribution: 7:00 Am to 11:00 Am.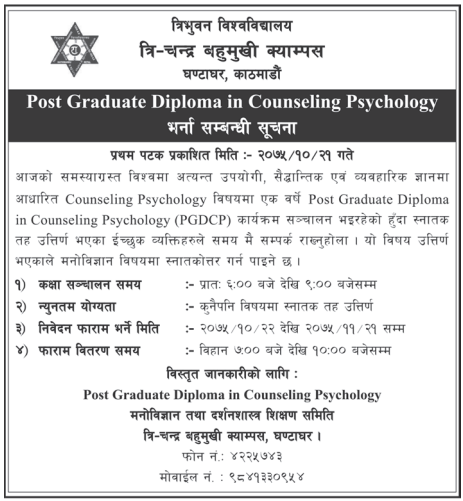 For more information please contact
Post Graduate Diploma in Counselling Psychology
Tri-Chandra Campus, email: pgdc[email protected]