Kathmandu Forestry College announces admission open for M.Sc. GIS (Master of Science in Geographical Information Science and Systems) for September 2019 Session. The admission opens from 15th July, 2019 (Ashadh 30, 2076) to 15th August, 2019 (Sharwan 30, 2076). The application form can be collected from the college's front desk.
Required documents:
Academic transcript of Bachelor degree
Updated CV
A copy of passport or citizenship certificate
Eligibility criteria: Bachelor level-pass students of any disciplines including Geography, Information Technology (IT), Engineering, Science, Forestry and Agriculture.
Details in the notice below: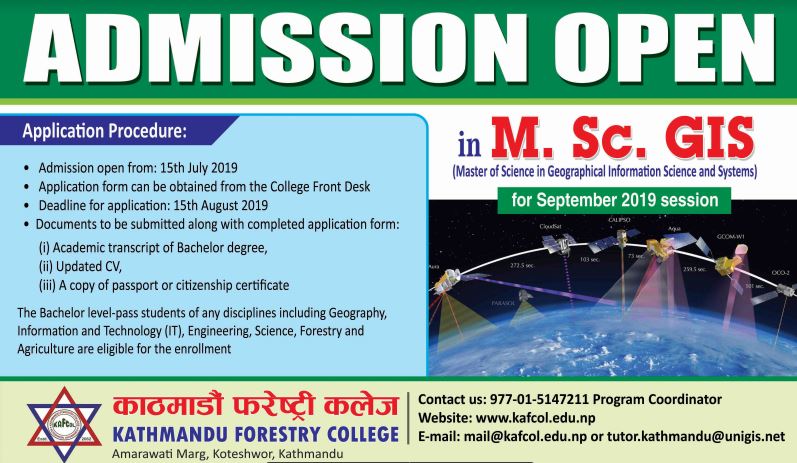 Contact:

Kathmandu Forestry College
Amarawati Marg, Koteshwor, Kathmandu
Tel: 977-01-5147211
Email: [email protected] or [email protected]