Global College of Management (GCM) is one of the fastest growing educational institutions for higher education in Nepal with a vision to be a globally reputed learning center recognized for academic excellence in teaching and research in business and management studies.
Carrying with almost 12 yrs' glorious moments of successful educational experiences coupled with academic excellence achieved in many fields. GCM today has become the first choice of young scholars seeking to explore their rewarding career goals. If you want to be a part of such a dynamically growing corporate patterned organization. GCM has some vacancies for highly competent candidates in the following posts.
Post Minimum qualification Key responsibilities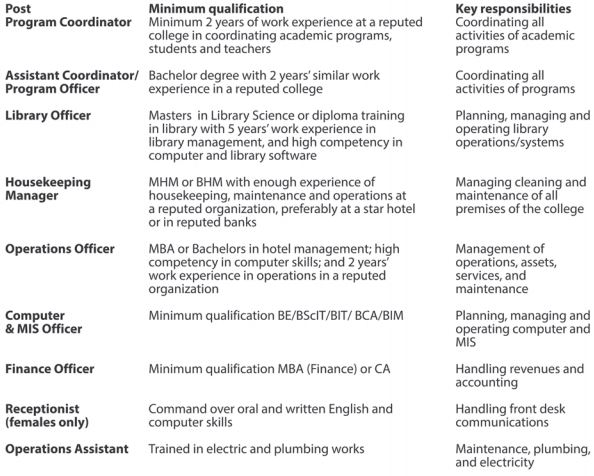 Main attributes required to apply for any of the above posts are:
Must be fluent and commanding in communicating correct English in written and oral forms,
Must be proficient in computer, software and MIS operations skills with very good typing speed,
Willingness to work extra hard with a flexible schedule and overtime as and when needed,
Must possess a pleasant personality and have student-friendly approach,
Must possess critical thinking and analytical decision making abilities, and
Possess a strong work ethic and good team player attitude.
Gross remuneration will be at par the higher level in the job market of Nepal.
Send your application with current detailed CV with declaration of accuracy at:
vacancy@globalcollege.edu.np within 7 days (i.e. 24th July, 2016) from the date of this 1st notice publication.
GCM is an equal opportunity provider. Any recommendation from other sources will automatically disqualify your candidacy.