National College of Engineering (NCE), affiliated to Tribhuvan University is going to organize Yatra 3.0 " Technology Bridging Creativity" on 27th to 28th of Ashadh, 2076.
YATRA 3.0 is filled with all engineering and IT related competition.
Yatra is initiated by NCE Robotics and IT Club to build a platform for all engineering, IT related students and tech-enthusiasts to show their innovative ideas and their art in technology.
Other Available Features:
Paper bridge competition
Quiz competition
Presentation competition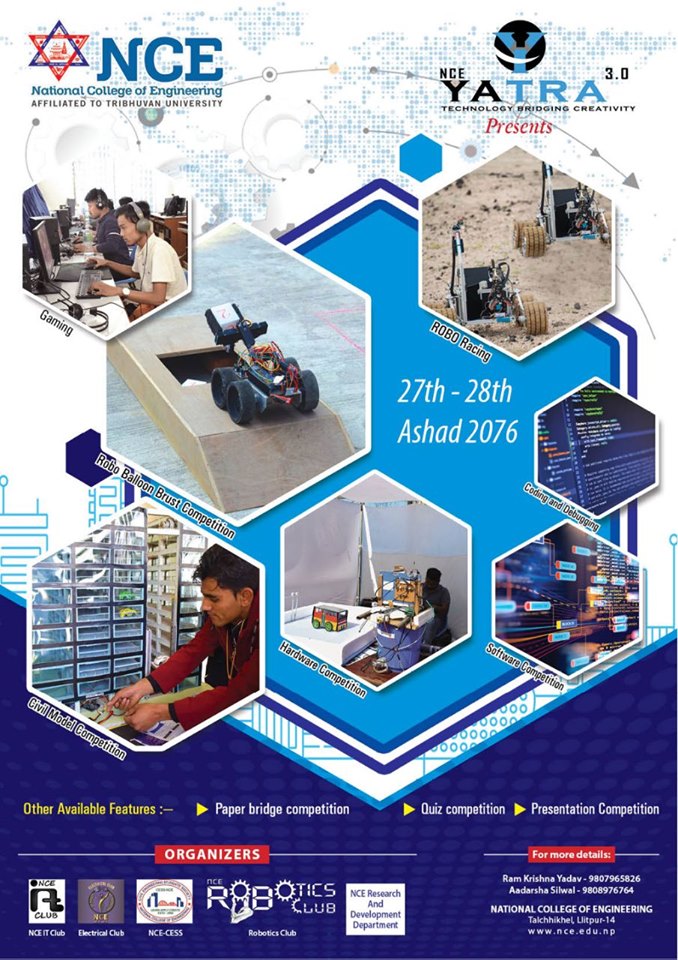 For more details:

Ram Krishna Yadav-9807965826
Aadarsha Silwal: 9808976764
National College of Enginering (NCE)
Talchikhel, Lalitpur