One of the leading education consultancy in Australian Education, Oli & Associates is organizing an event "Admission Month - Jan 2018". This event will include a series of seminars and one to one consultation with representatives of different reputed educational institutes of Australia.
It will also include discussion about career placements, scholarships and courses. All the queries of the students will be directly addressed by the institution representatives.
Schedule of the program in he order of the Universities.
1. ATMC
Date: 12 Jan 2018, Friday
Time: 3:00 - 4:00 pm
2. Western Sydney University
Date: 15 Jan 2018, Monday
Time: 3:00 pm - 5:00 pm
Date: 17 Jan 2018, Wednesday
Time: 1:30 pm - 3:00 pm
3. University of South Australia (UNISA)
Date: 19 Jan 2018, Friday
Time: 3:30 - 4:30 pm
4. TAFE NSW
Date: 24 Jan 2018
Time: 1:30 pm - 3:30 pm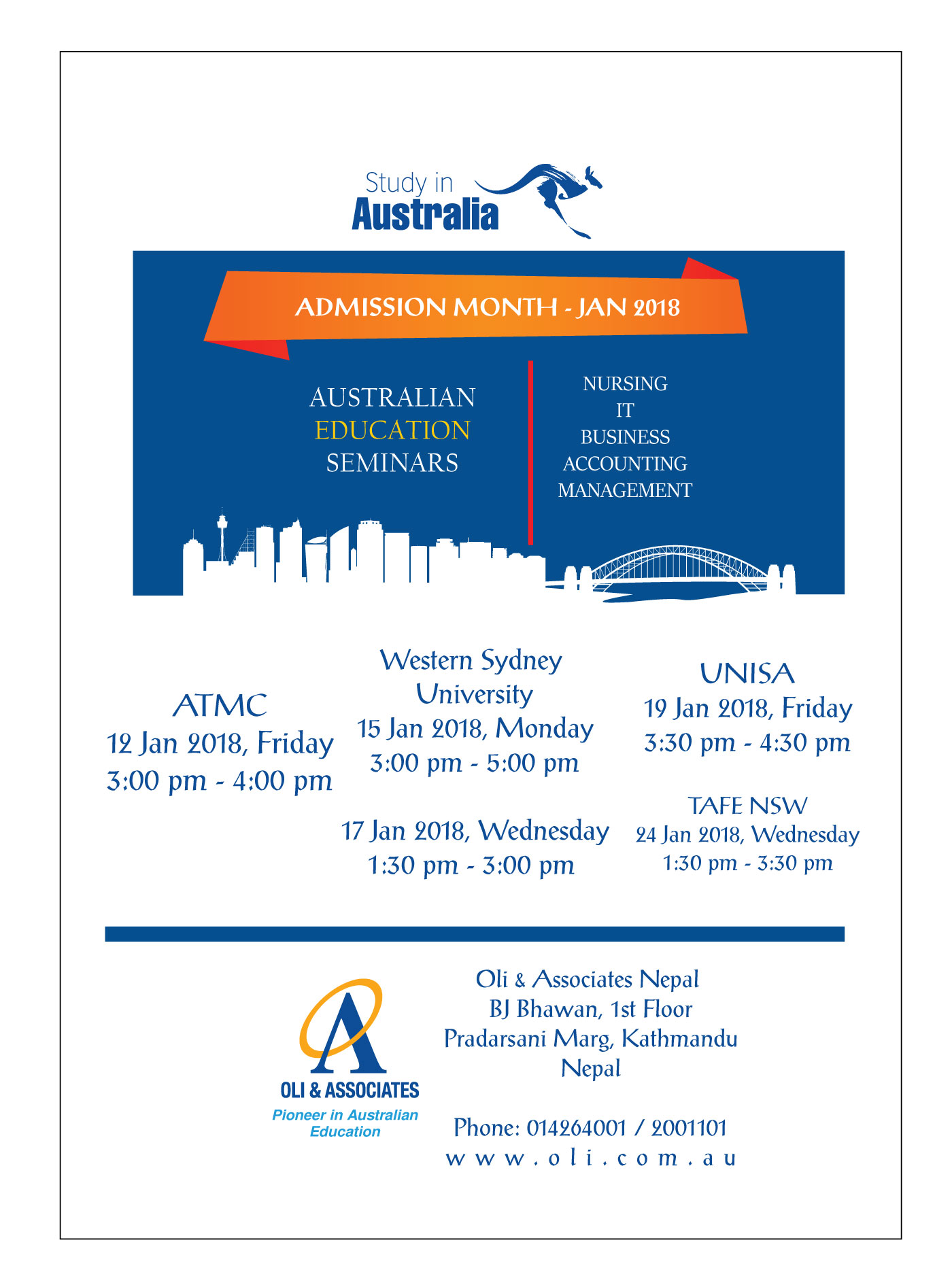 Venue: Oli & Associates, BJ Bhawan, 1st Floor, Pradarsani Marg, Kathmandu, Nepal
For further information:
Oli and Associates
Phone: 01 – 4264001/ 2001101, 9840208558