Mid-western university, an autonomous and state funded higher institution has been upholding high ethics of academic excellence, pursuing the mission of providing quality education for quality production and practice.
MU is looking for the committed, competent and qualified Nepali professionals for the followings to take up faculty positions in its Engineering school in Contract.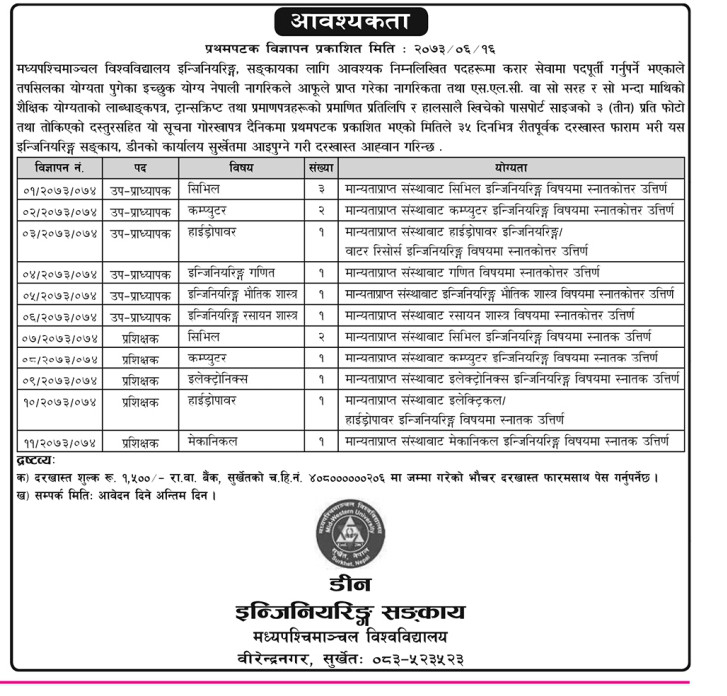 Eligible candidates require to complete an application form available from Dean's Office on payment of NRs 1500.00 (One thousand and five hundreds only) and the completed application form must be submitted along with documents within 35 days of publication of results.
Required Documents:
Attested copies of mark sheets/transcript of all academic qualifications, citizenship certificates, NEC certificate and other related documents and two recent PP size photographs.
Act. Dean
Faculty of Engineering