Government of Nepal, Ministry of Information and Communication, Department of information announces applications for the Scholarships for the students who are currently pursuing Bachelor in Journalism.

Department of information is providing scholarships for Female, Dalit, Indigenous nationalities, Madhesi, Muslim, People with disability and people from back ward region to pursue Journalism course in the academic year 2074/75. One student will be given scholarships from each category and one student can apply only in category. From the applicants who have secured highest marks in +2 will be conferred scholarship.

Update: The Department of Information has extended the application deadline to December 26, 2017.
Application Deadline: Within 21 days of publication of this notice (Mangsir 19, 2074).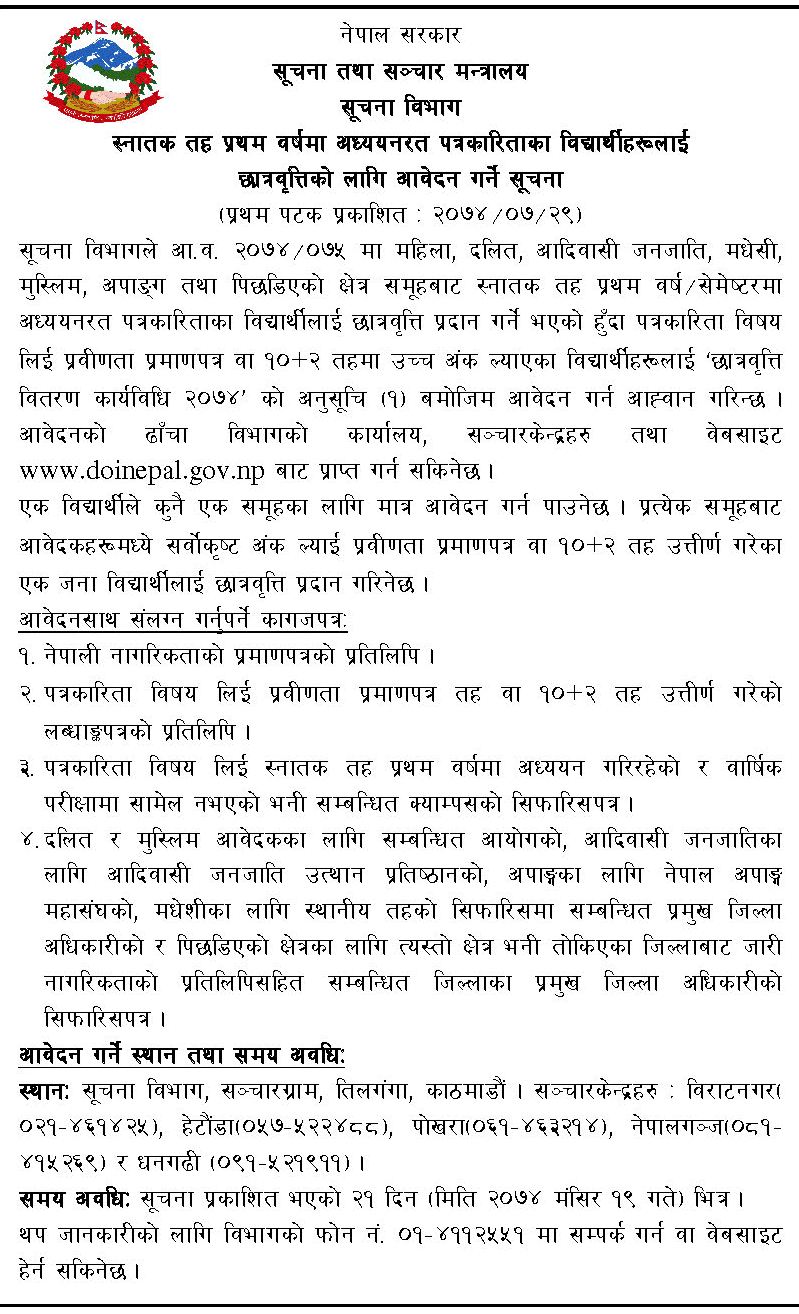 DOWNLOAD
Application form for Bachelor Level Scholarships.pdf