Matrisewa Pratisthan Nepal is a social organization which has been providing awards and scholarships in the technical education for past few years.
The academy announces scholarships in the following fields. Eligible and needy candidates can apply.
1.BE Electronics and Communication
2. BE Electrical & Electronics and BE Computer
Eligibilty:
The applicant must have passed grade 12 in Science in minimum 2nd division
The candidate should have a fair and dedicatory character and be responsible towards his/her birthplace after receiving the award.
Deadline for form submission:
Kartik 14 to Kartik 22, 10 am to 5 pm
Contact:

Phone: 01-411673, 411926, 4111853
For further information see this notice: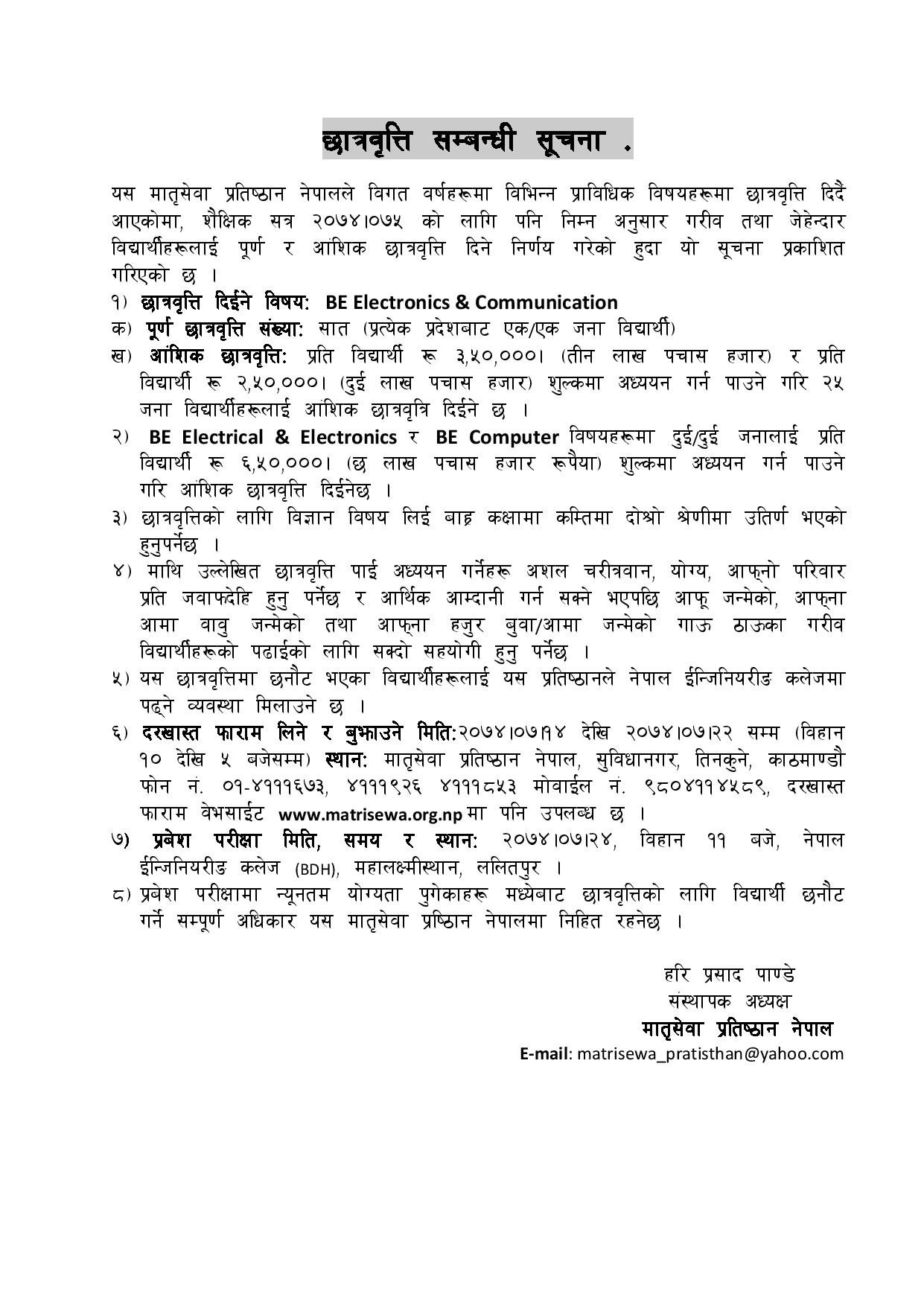 Download the application form here: