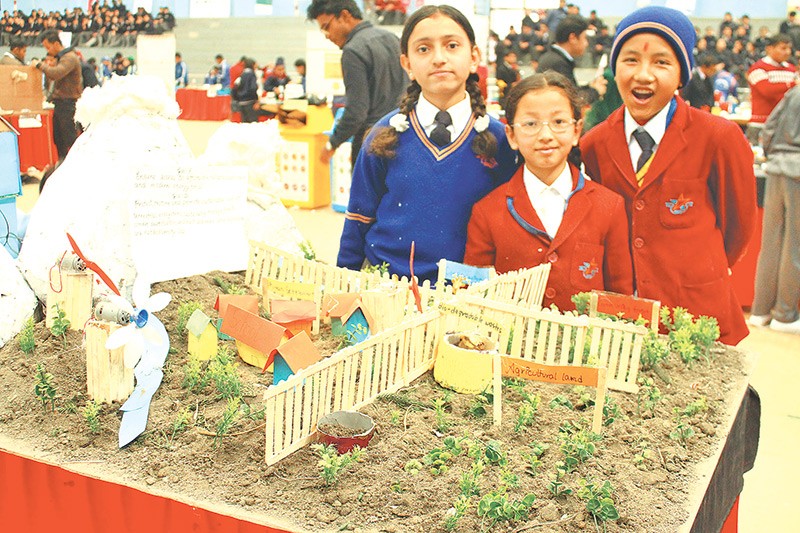 Feb 15, 2018-Conventional school-level science exhibitions are not new, or models and projects exhibited at school. However, on Wednesday, Kathmandu saw a first of its kind interschool Science competition. Bhawisya 2074, held at the Army Physical Training and Sports Center, Lagankhel, has been dubbed Nepal's first school-level STEAM (Science, Technology, Engineering, Art and Math) Challenge.
Organised by the Ministry of Science and Technology in collaboration with organisations such as Robotics Association of Nepal, Karkhana, Nepal Academy of Science and Technology, BeeCreative, and Nepal Innovation Lab, the event saw 180 teams participate from over 110 schools.
At the event, the participants had to build a prototype that focused on the United Nations' Sustainable Development Goals (SDGs). "The event was named Bhawisya [Future in English], keeping in mind that the essence of this event involved middle-school students imagining a better future enabled by concepts of STEAM," the organisers shared.With the prime objective to encourage impromptu building and making among students and helping them address human challenges, the STEAM challenge discouraged students from bringing any finished products or prototypes to the venue.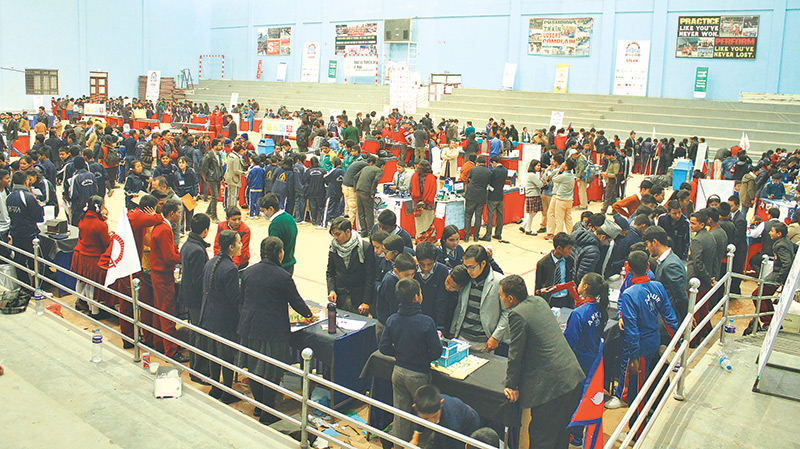 The participating students at Bhawisya worked in their teams with limited support from their supervisors and volunteers when building their prototypes.
"We believe that this will allow them to understand that real learning comes from going beyond one's comfort zone," said organising committee. "The main goal is to promote learning and growth rather than a culture of competition."
The event also saw a diverse pool of over 40 judges from various sectors: Scientists, social science experts, teachers, entrepreneurs, education innovators, engineers, and art educators.
"This collaboration has certainly been a benchmark for promoting scientific thinking and problem solving skills in middle school students," said organisers, adding, "Like-minded organisations who share visions of innovative education were approached taking heed of the fact that innovative changes in education require long term thinking and commitment."
Source: The Kathmandu Post, published on 15th Feb, 2018.