National Examination Board (NEB) is likely to publish the result of Grade 12 Science, Management, Humanities and Education on the date July 29, 2019 (Monday) if no technical difficulties are encountered. Four lakhs twenty-eight thousands and fifty-two students from all 77 districts participated in Grade XII examination held from Baishakh 15 to Baishakh 26, 2076.
From the previous year, the result of Grade XII is being published on the same date. Before that, the result of Science was announced one month earlier in comparison to faculties.

Click here - https://neb.edusanjal.com/ for full details regarding NEB Grade XII exam 2076.
How to check NEB Grade 12 Results 2076?
Students can view the results of Grade XII Science, Management, Humanities and Education at https://neb.edusanjal.com/ once the result is published.
Like the previous years, the result of Class 12 will be published in the letter grading system (GPA) with the highest GPA being 4.0.View the image below to know about the grading system.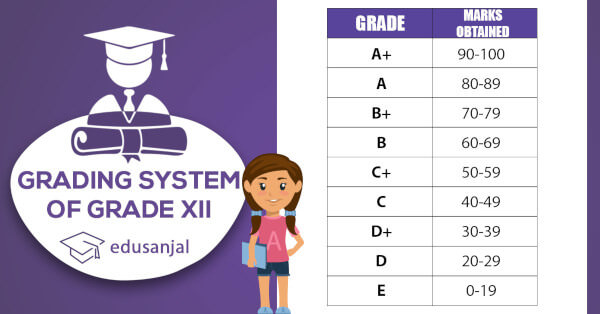 Previous Year Statistics:
Altogether 4 lakh 17 thousand and 89 students participated in Grade 12 examinations held on 2075.
Find the detailed statistics in the table below:

| GPA | Grade | Number of Students |
| --- | --- | --- |
| 3.65 - 4.00 | A+ | 14234 |
| 3.25 - 3.60 | A | 46130 |
| 2.85 - 3.20 | B+ | 49037 |
| 2.45 - 2.80 | B | 70512 |
| 2.05 - 2.40 | C+ | 61870 |
| 1.65 - 2.00 | C | 101043 |
| 1.25 - 1.60 | C- | 35584 |
| 0.85 - 1.20 | D | 58688 |
| 0.00 - 0.80 | E | 0 |