Kathmandu, June 27 : The Office of the Controller of Examinations published the results of Grade X, also called Secondary Education Examination-2019, in letter grading system. The exams were held in March/April.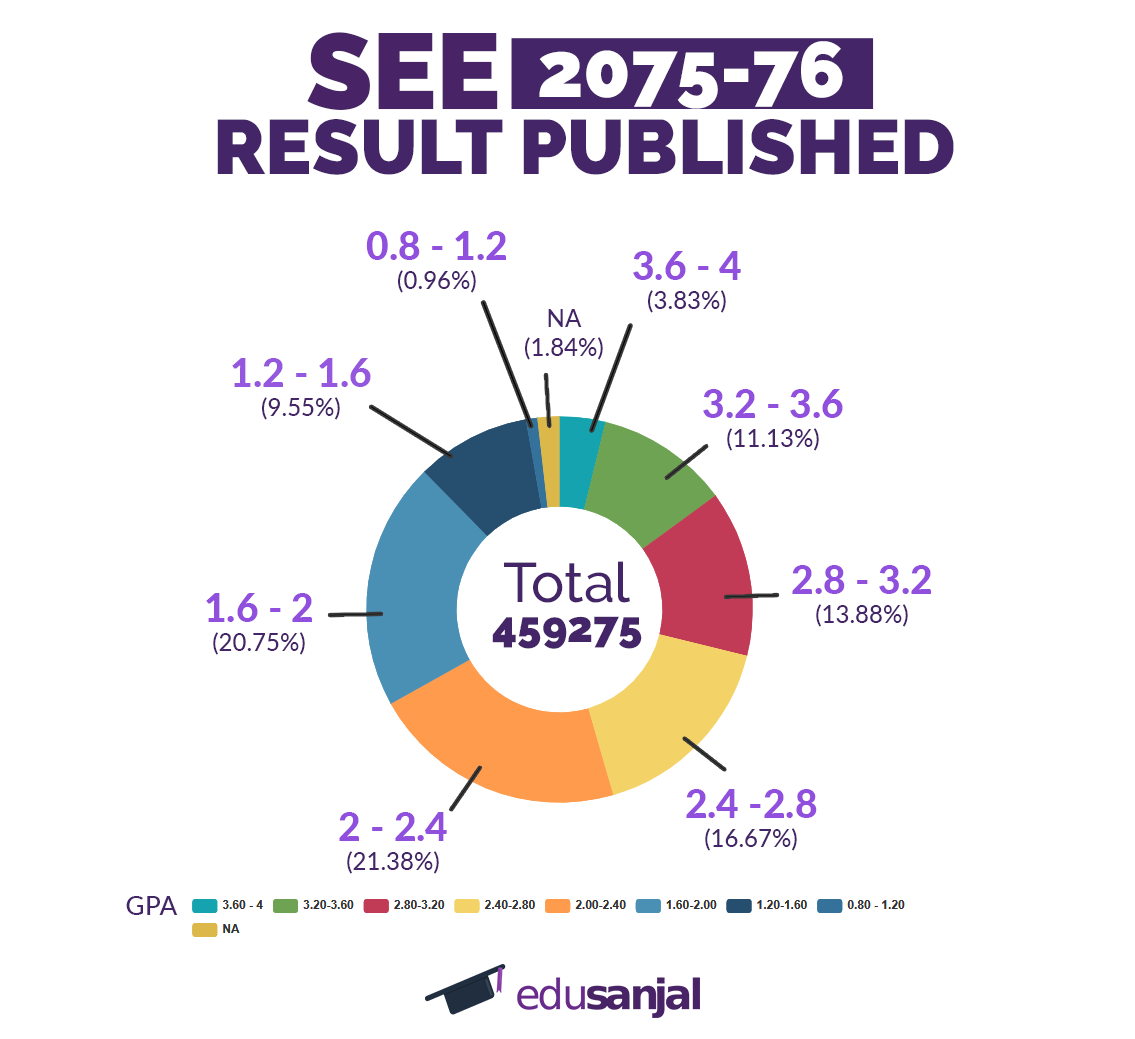 The total number of students who appeared in SEE 2075/2076 is 459,275. It includes 449,642 students from academic and 9,633 students from technical schools took the exams under regular category. Out of them, 8,469 students were disqualified for low grades.
Under the Grade Point Average system, 2,792 students from community schools scored Grade A-plus (GPA 3.60 to 4), while 14,788 students of private schools scored the Grade A-plus.
Total number of students securing A-plus accounts for 3.8 per cent compared to 3.06 per cent last year.
As many as 39,914 students from private schools scored Grade A (GPA 3.20 to 3.60), while 90,445 students from community school scored Grade C (GPA 1.60 to 2.00). Only 133 students from private school scored Grade D (GPA 0.80 to 1.20), while 4,296 students from community schools scored the Grade D.
As many as 52,336 girls scored Grade C-plus (GPA 2.00 to 2.40), while 45,789 boys got the same grade.
Students taking the exams from community schools were almost three times higher than the students from private schools.
A total of 325,330 students from community and 133,945 students from private schools sat for the exams.
The highest number of 105,006 students appeared in the examination from Province 3, while the lowest 32,966 students were from the far-flung Karnali Province.
Any students who are not satisfied with the grading they received can apply for re-totaling within 15 days of the results. Those students who scored Grade C or less in two subjects are able to join chance examinations.