5th Kantipur HISSAN Edu Fair 2018 will be jointly organized by leading publication house Kantipur publications and Higher Secondary School Association's of Nepal (HISSAN) to promote Nepalese Educational Institutions.

Kantipur HISSAN EduFair 2018 is set to commence from May 24-28, 2018 (10-13 Jestha, 2075) at Bhrikuti Mandap Exhibition Hall. The education fair is a joint venture of Higher Institutions and Secondary School's Association Nepal (HISSAN) and Kantipur Publications.

The expo aims to promote educational institutions in Nepal. The fair is set to have 70 stalls and is targeting 200,000 visitors.
Date: may 24-27, 2018 (10-13 Jestha, 2075)
Venue: Bhrikutimandap Exhibition Hall, Kathmandu, Nepal

Time: 10 am to 6 pm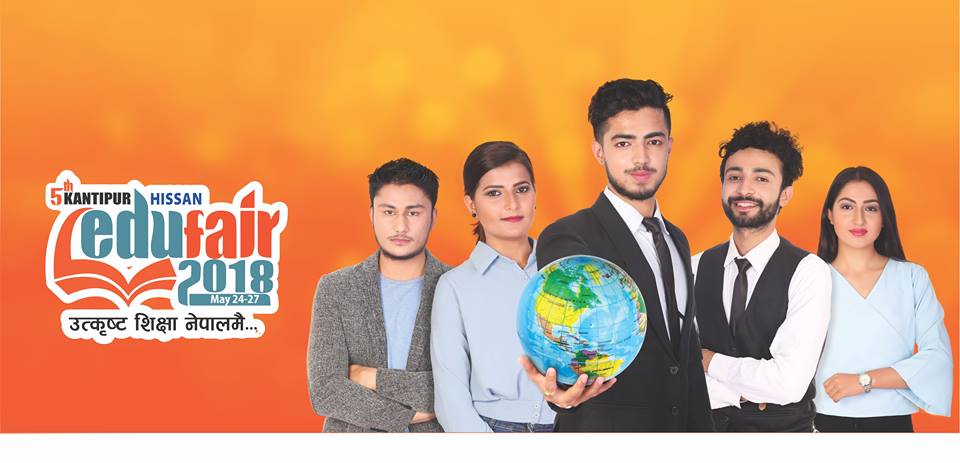 EXHIBITORS
+2 Colleges/Schools
A level Colleges/IB Colleges
CTEVT affiliated Colleges
Business Schools
Hotel Management Colleges
Law Colleges
Nursing Colleges
Liberal Arts and Social Sciences Colleges
Foreign Affiliated Colleges
CA Institutes
Entrance Preparatory Institutes and Nepalese Universities
NOTE: If your institution is participating in this event but is not listed here, please email us, we will include it as soon as possible.