Nepal Mediciti is a world class quaternary care center with multiple Centers of Excellence offering comprehensive health care solution and provides holistic treatment with a multi-disciplinary approach. We create platform for practicing safe and evidence based medicine under International guidelines and protocols. We foster a distinctive work culture that is ethically and socially relevant.
VACANCY ANNOUNCEMENT
Applications invited for the following positions. CVs can be mailed to nmcheadhr@nepalmediciti.com or be submitted in office within 10 days.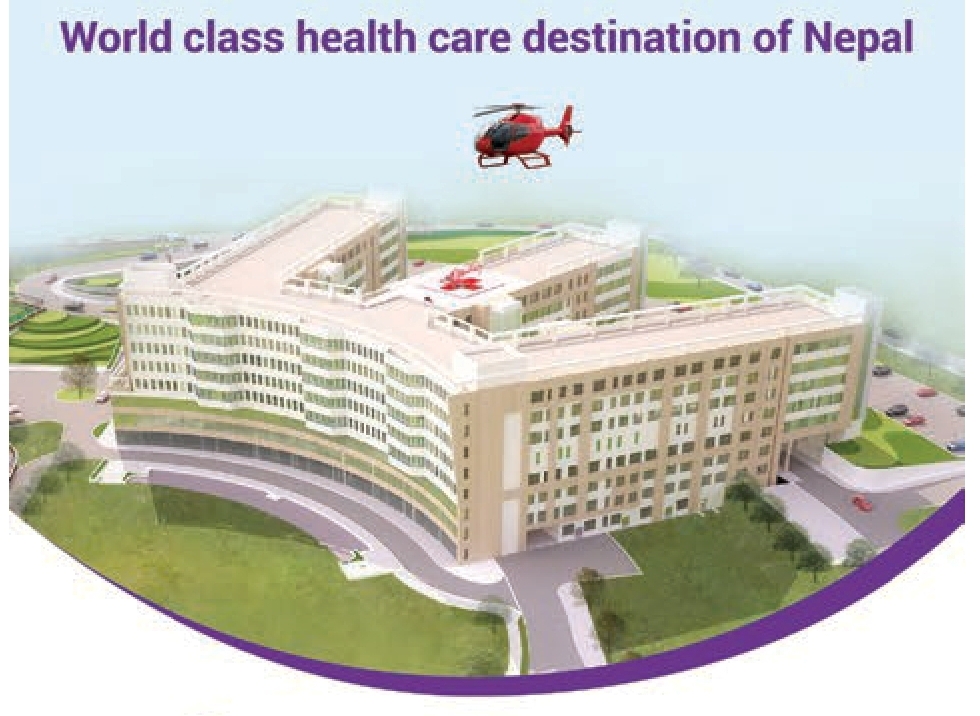 Medical
Consultants/Jr. Consultants/Attending Consultants and Sr. Residents in the following clinical programmes:
Oncology
Neurosurgery & Neurology
Cardiology, Cardio Thoracic & Vascular Surgery
ENT
Paediatric/Paediatric Surgery
Orthopedics & Joint Replacement, Sports Medicine
Renal Transplant, Urology & Nephrology *
General & Laparoscopic Surgery
Gastro Physicians & Surgeons
Anaesthesiology
Pulmonology and Respiratory Medicine
Radiology & Imaging
Clinical Laboratory Services & Blood Bank (Pathology, Microbiology, Biochemistry, Transfusion Medicine)
Internal Medicine
Family Medicine
Geriatric Medicine
Psychology
Ophthalmology
Dermatology/Cosmetic Procedures
Plastic Surgery -Endocrinology
Interventional Radiology
Sr. Residents & Medical Officers for wards, ICUs & Casualty
Asst. Medical Superintendent
Paramedical
Physiotherapist –MPT/BPT
Quality Assurance Manager -Hospital
Dieticians M.Sc/B.Sc with relevant experience
Laboratory (Hematology, Clinical Pathology, Histopathology, Cytopathology, Biochemistry, Microbiology & Blood Bank), Lab Technologist, Technician -BM LT/CMLT/DMLT
Pharmacy -Manager/Asst. Manager/Pharmacist /Asst. Pharmacist (Doctor of Pharmacy, B. Pharmacy, D. Pharmacy)
Radiology -(MRI/CT/X-ray) Technologist/Radiographer (BMIT, DMIT)
Biomedical -Manager & Supervisors -CSSD/Dialysis/Emergency/Cathlab/Optometric/ICU/ NICU/COMOT/ENT -Technologist, Technician
Perfusion -Technologist [Technician
Anaesthesia -Technologist/Technician
Medical Record -Manager/Officer
Ambulance Medical Technician
Medical Transcription Professionals
Administration
Finance and Account -Manager/Asst. Manager/ Sr. Officer/Officer/ Sr. Cashier/Cashier
Operation General Administration -Manager/Asst. Manager/ Sr. Officer/ Officer/Executive Secretary/Office Assistant
HR -Manager/Asst. Manager/Sr. Officer/Officer/Office Assistant
Marketing -Sr, Manager/Manager/Asst. Manager/Executives
IT -Asst. Manager/IT Officer/Call Center/Executives
Commercial & Supply Chain -Asst. Manager/Sr. Officer/Officer
Front Office -Manager & Executives/Patient Care Officer
Housekeeping -Manager & Supervisors
Maintenance -Manager & Supervisors
Food & Beverage -Manager & Supervisors
Security Manager
Fire Safety -Manager/Executive/Fire Supervisor/Technician
Contact address
NEPAL MEDICITI
Bhaisepati, Lalitpur, Nepal
T: +977-1-5015027, 5015168
E: nmcheadhr@nepalmediciti.com