Nepal Government announces scholarships for 2017/2018 academic session under the Pakistan Technical Assistance Programme (PTAP) in D. Pharmacy.
The candidates who fulfill the required qualification of the associated institution and fall under the merit list as per the B. Pharmacy entrance examnations taken on date Aosj 28 and 29 are requested to apply within Kartik 6 and Kartik 13, 2074 within office hours to this Scholarship Branch office of the Ministry of Education.
Minimum Eligibility for application:
At least 60% scores in the subjects of English, Biology, Chemistry and Physics or Mathematics in the HSSC or its equivalent.
Deadline for application: Kartik 12, 2074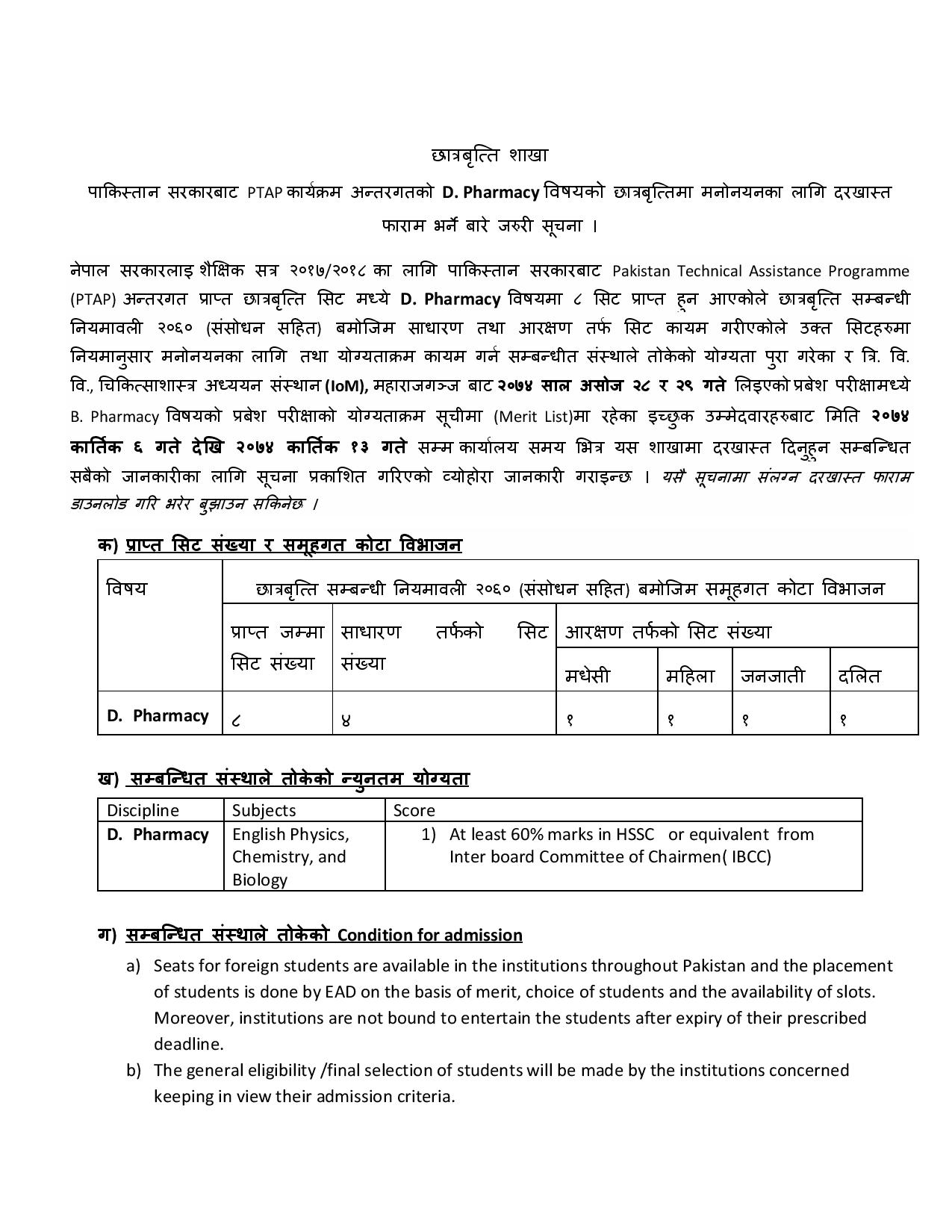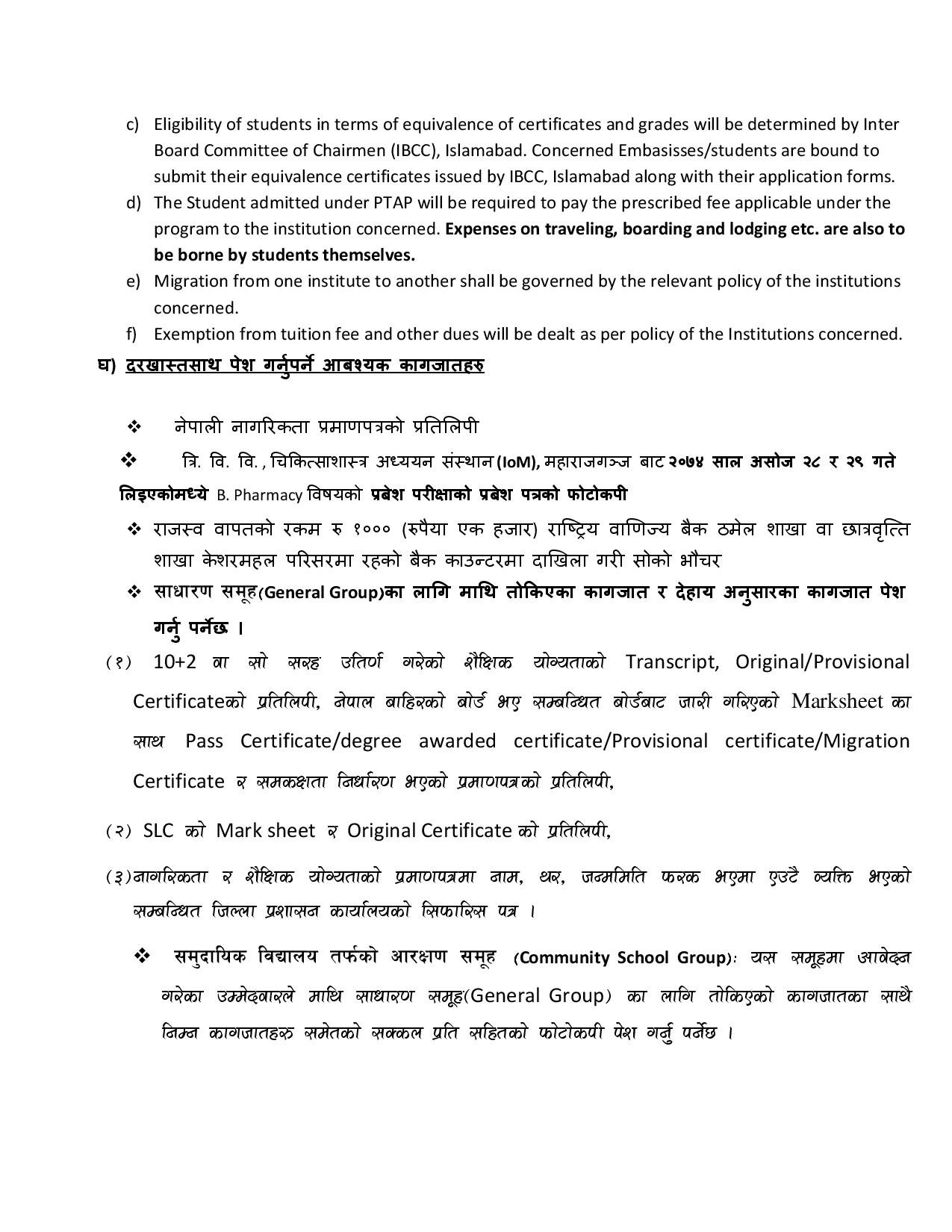 Download the application form for scholarship from the following link:
D. Pharmacy Scholarship Application form Download