Ministry of Education invites application for the nominations in defining a merit list on the basis of elgibility for the scholarships in Master's level from different foreign nations and for the 20 seats in Master's study in Medicine provided from Egyptian Governmnet.
The interested individuals are required to apply with the required documents in one of the fields mentioned below that they intend to study in.
Eligibilty: The candidates are required to have passed theMaster's entrance examination in the relevant subject from the Institute of Medicine, Tribhuvan University.
Deadline for application: 23 Asoj, 2074 B.S.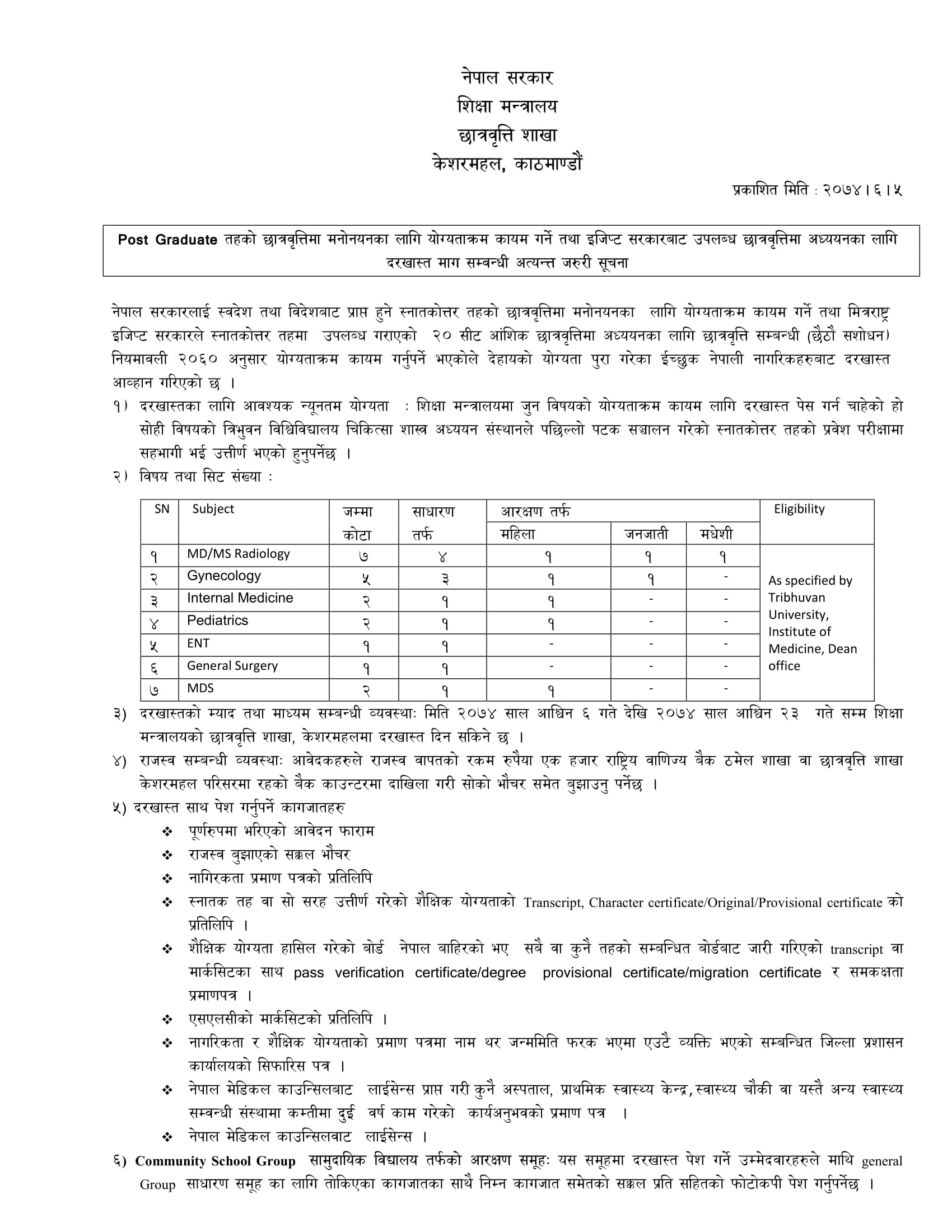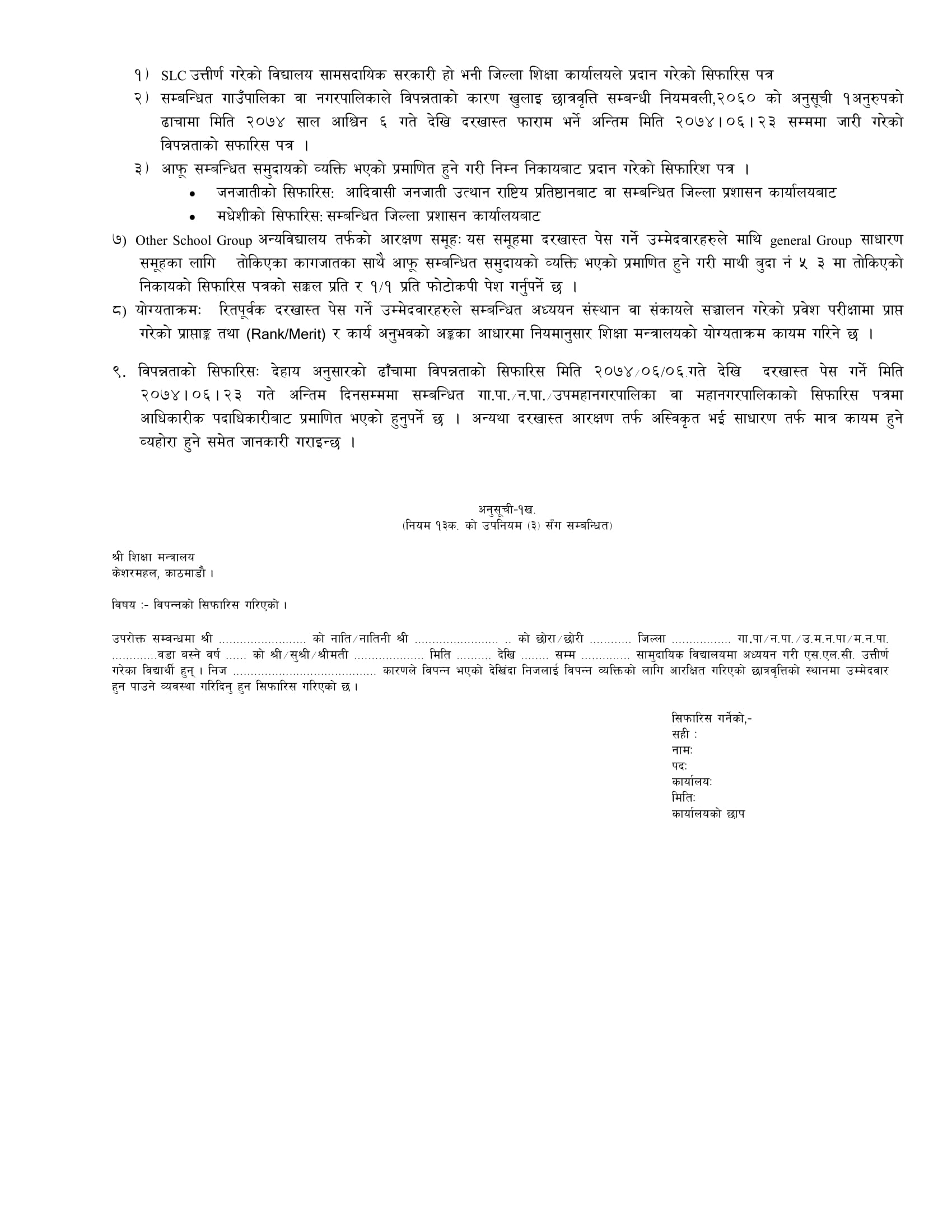 Ministry of Education invites application for Master's Schoalrship in MedicineMinistry of Education invites application for Master's Schoalrship in Medicine