Dec 6, 2017-Amid an award ceremony held in the capital, Pratik Bhandari from Times International HS has been awarded the first prize in a national essay writing competition. In addition to a certificate, Bhandari was awarded with a cash prize of 50,000 rupees.


Ankur Singh Thapa from St Xavier's College won the second prize and Rhitu Thapa from DAV College won the third prize. The second prize came with a purse of 30,000 rupees, while the third prize came with 20,000 rupees.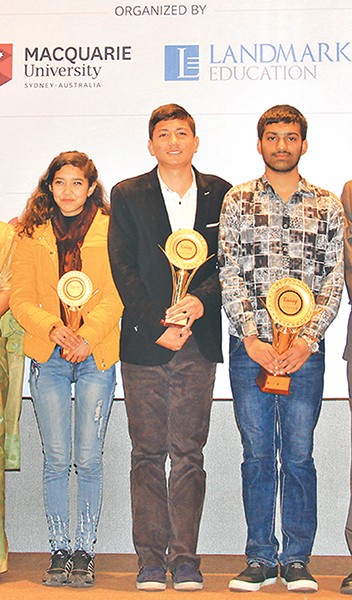 The theme for the competition was 'Education for Development', and more than 120 students submitted their essays for the competition. A five-member jury selected five essays and the final judgment was made by the Macquarie University.
The award ceremony was held earlier this week at Hyatt Regency.