Falgun 4, 2075 -Ritz College of Engineering and Management organized Welcome and Farewell on Falgun 4, 2075 at the College premises.
The ceremony was organized by the Bachelor Second and Third Year students with an objective to welcome the new students in the Ritz family with warm hospitality and love and to bid a bye for fourth-year students thanking them for their contribution to Ritz family and wishing them the best for their future endeavors.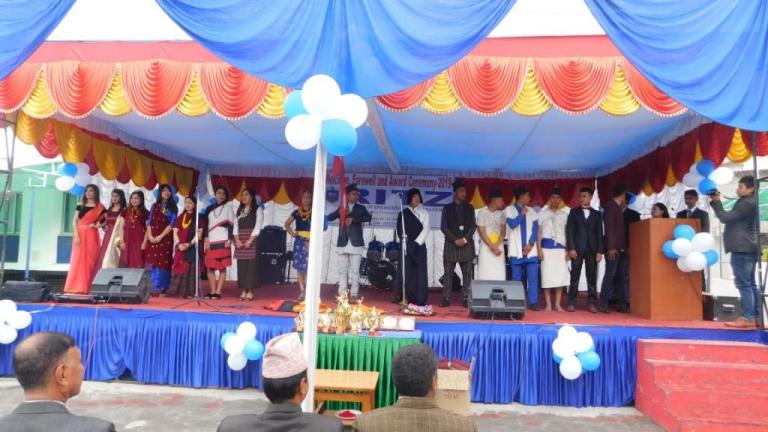 Member of Parliament, Ganesh Kumar Pahari graced the event as a Chief Guest while Bijay Poudel, Chairperson of Himal Education Foundation was the special guest of the program. Students of Second and Third Year of the college perfomed cultural programs like dance and music to make the event more joyous.
Winners of different Sports Competitions namely Cricket, Football, Basketball, Volleyball, Chess and which was held from Magh 6 to 10 were also awarded. The prize distribution was followed by giving a token of love to the BHM Seventh Semester students.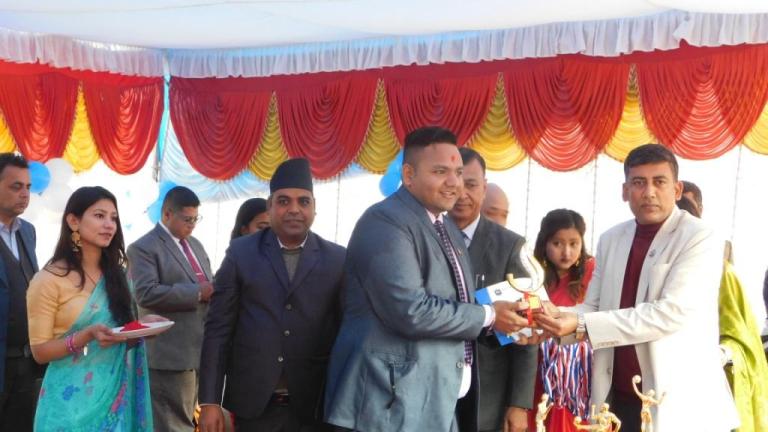 About Ritz College:

Managed by the Himal Educational Foundation, Ritz College of Engineering and Management is one of the premier educational institutions in the country. Located at Balkumari Lalitpur the College is committed to reaching a new zenith with its skilled faculty, who are devoted to achieve academic excellence.