Tribhuvan University today published an urgent notice regarding halts in regular activities of Dean offices which are located in Tribhuvan University, Central office, administration buildings.
Update 9th may:
त्रिभुवन विश्वविद्यालय केन्द्रीय कार्यालयको वैकल्पिक व्यवस्था कीर्तिपुरस्थित त्रि.वि.शिक्षाशास्त्र केन्द्रीय विभागको नवनिर्मित भवनमा गरिएकोले मिति २०७२/१/२७ देखि प्रशासनिक कार्यहरु सुचारु हुने व्यहोरा सम्बन्धित सेवाग्राहीको जानकारीको लागि सूचना प्रकाशित गरिन्छ ।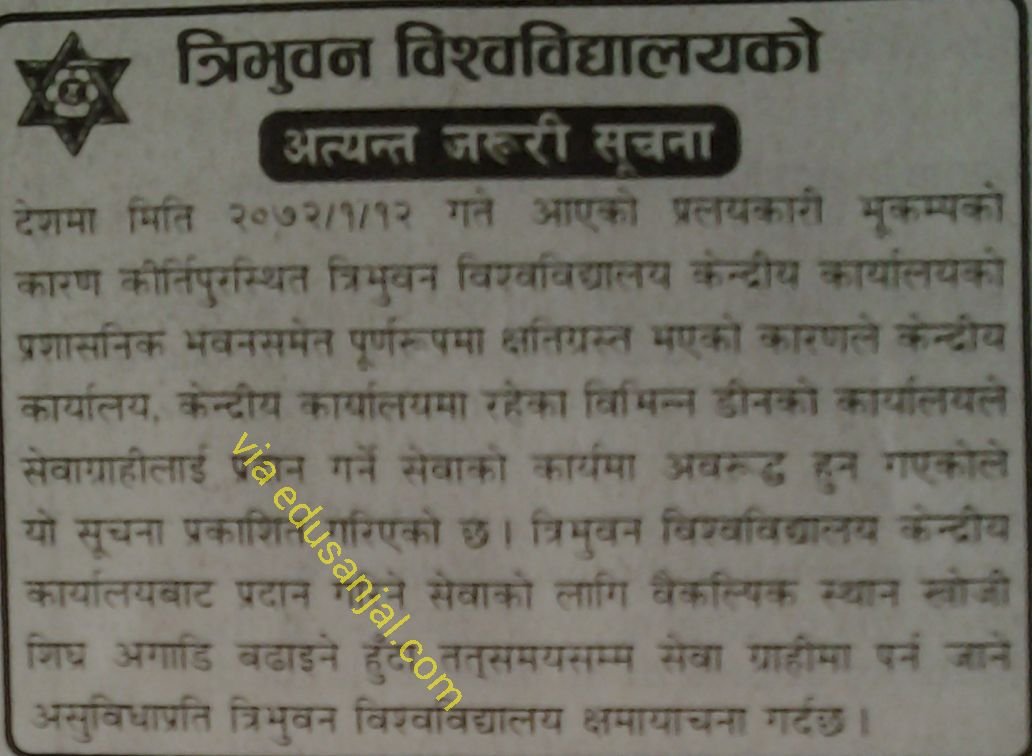 Tribhuvan University has informed that its administration buildings is completely damaged by earthquake and until it relocate the office, all the functions carried out by Dean offices located at that buildings will be halted.
(If the image/content below did not load properly, please refresh the page)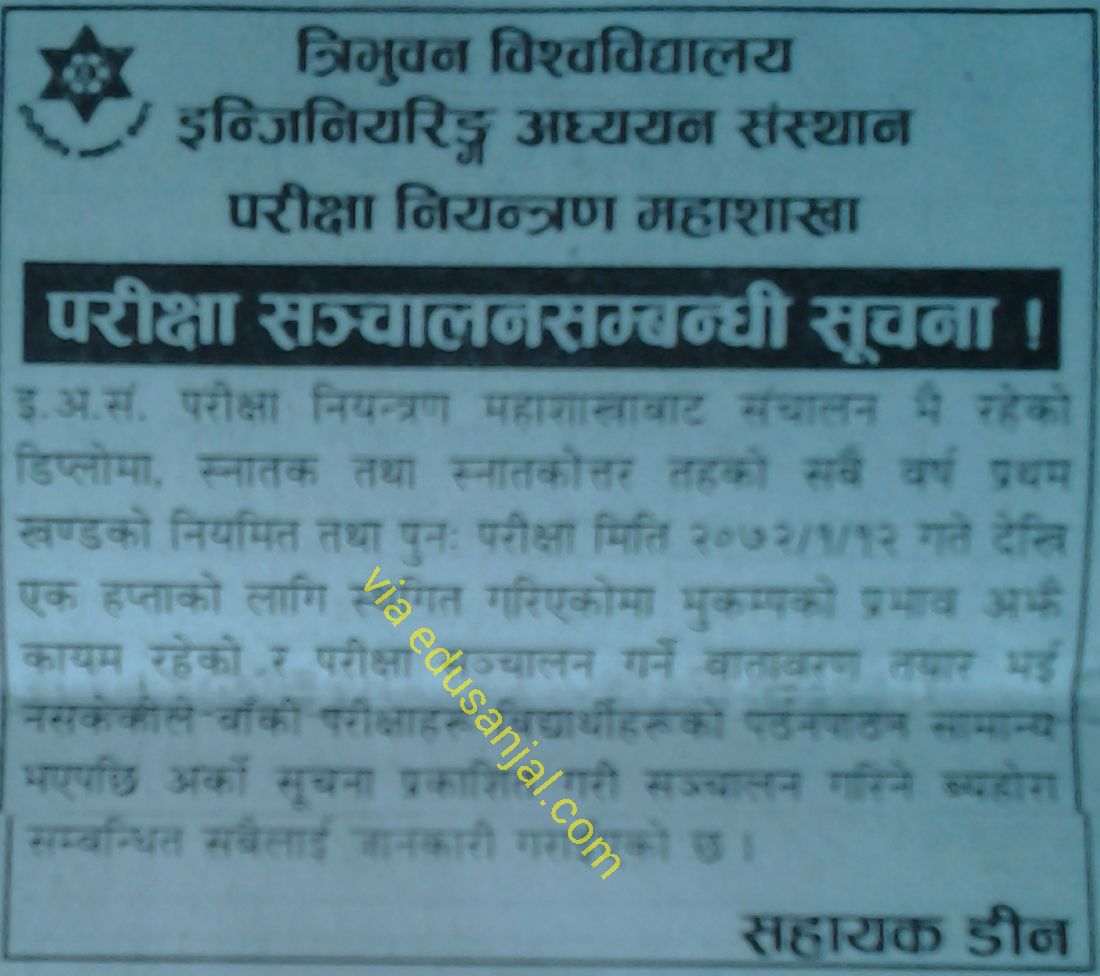 Tribhuvan University institute of Engineering also published a notice about Diploma, Bachelor and Masters level examination. It has told that the first year examination of all the levels will be conducted once the situation becomes normal. It will issue another notice for examination later.