Tribhuvn University, Institute of Medicine (IOM) Dean office today publishes an urgent notice regarding enrollment of the students in its affiliated colleges.
Update 12th June, 2017: Today TU IOM publishes another notice to inform students, guardians and other stake holders regarding enrollment in MD/MS program in some of its affiliated colleges.
Labeling enrollment in its affiliated colleges, National Medical College Birgunj, Universal College of Medical Sciences, Bhairahwa, are against the rule/regulation, TU IOM said that there are void.
TU IOM is yet to fix the fee for MD/MS program.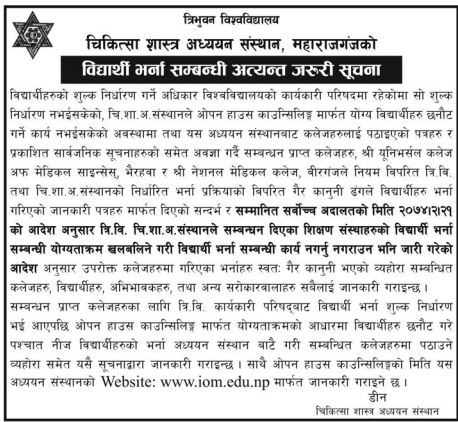 OLD Notice