Pokhara University, Office of the Controller of Examinations published an urgent notice to all the affiliated colleges regarding submission of fees for the fiscal year 2073/074.
Colleges have to collect and submit the fees, that a student pay for the university within 25th of Falgun 2073.
Failing to submit the fee within the above mentioned time, Rs 500 per student will be fined to college.
For more information please find the official notice below: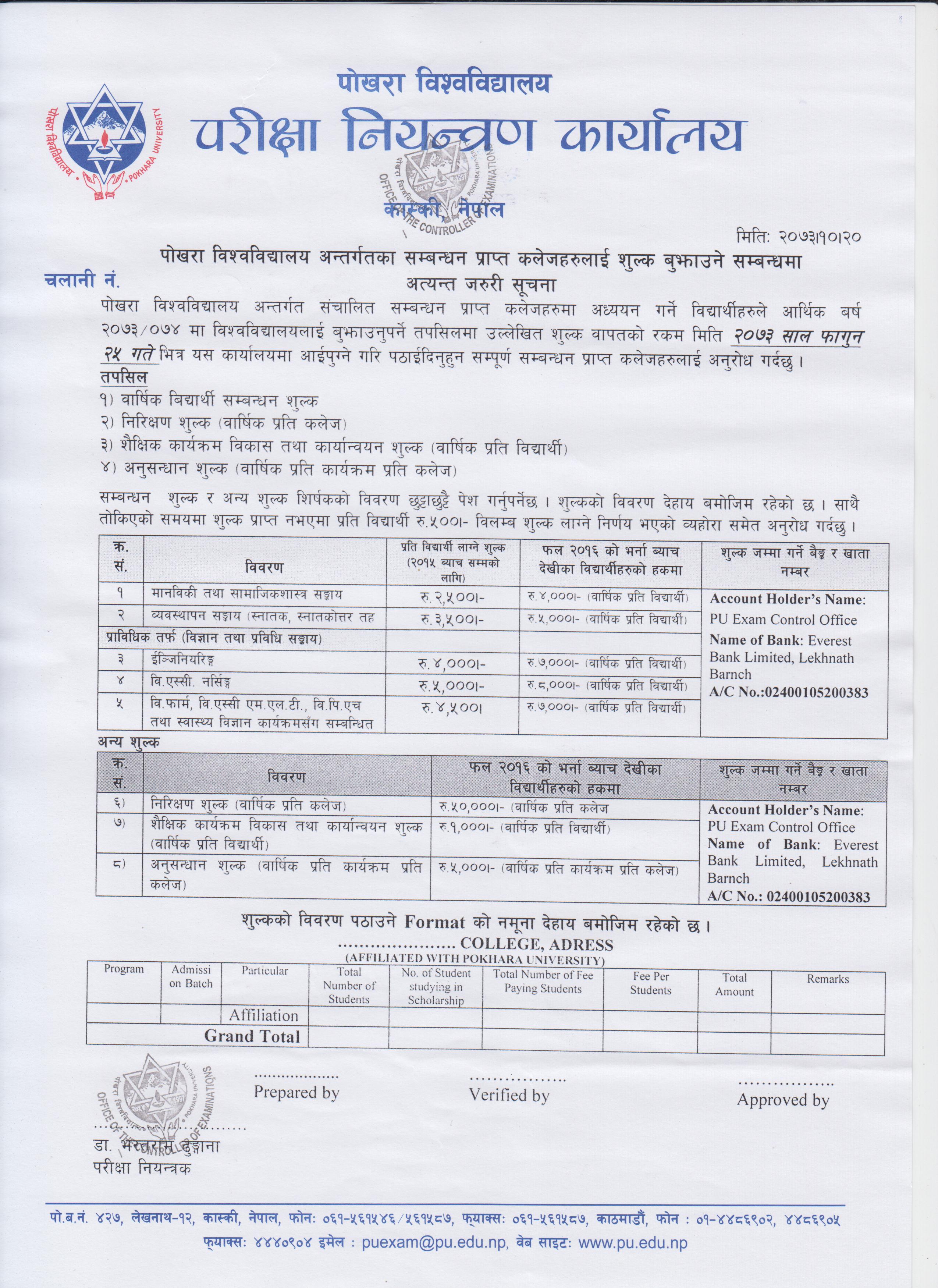 Download full notice