Kathmandu, July 16: Problems have surfaced as Tribhuvan University Teaching Hospital is facing human resources to operate. The hospital also suffers for want of a sufficient number of permanent quotas.
The hospital, which has now around 700 beds, been providing treatment service from the same permanent employees appointed earlier for 300-bed. The hospital was established in 2040 BS with the monetary support of Japanese government.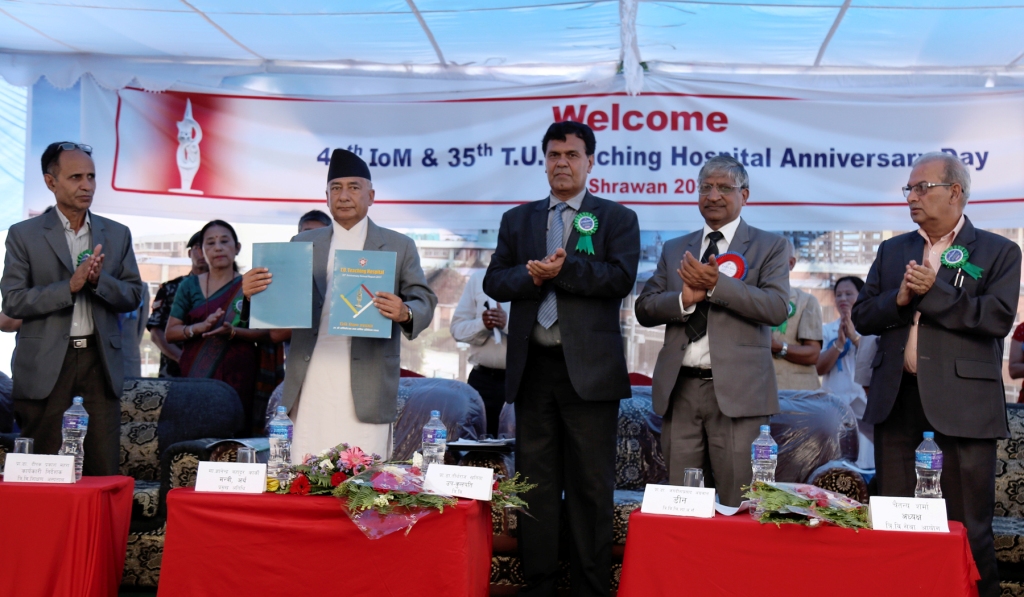 Meanwhile, at a programme organised on the occasion of 46th anniversary of Institute of Medicine (IOM) and 35th anniversary of the Teaching Hospital here today, Finance Minister Gyanendra Bahadur Karki said that the hospital has provided incomparable contribution to health sector, thus becoming the first choice of patients.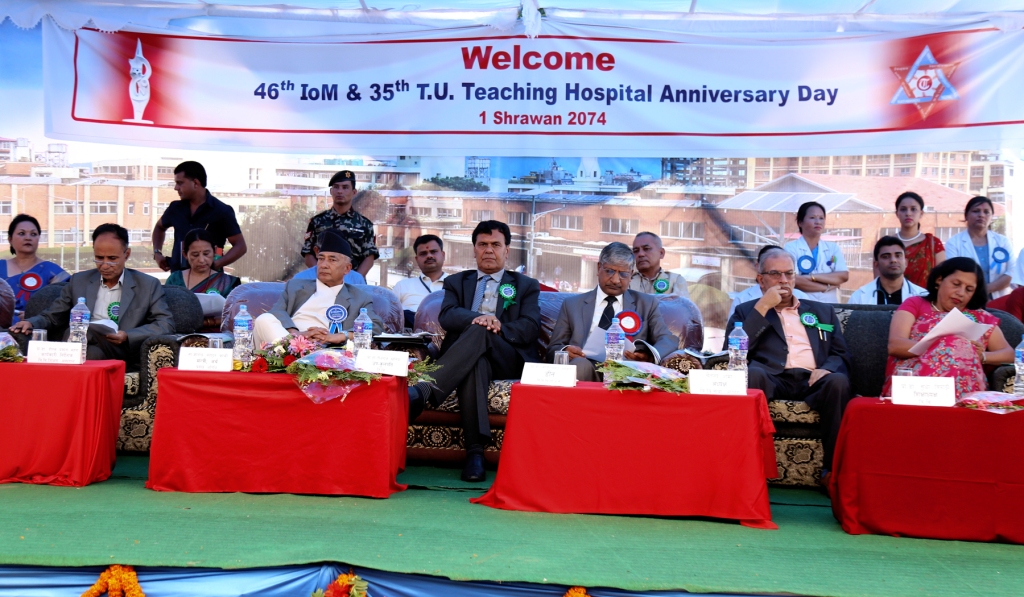 "The IOM could produce capable doctors and health workers in the country as it has been serving in this sector for long. The government is always ready to provide every possible supports for further reforms in the hospital."
Similarly, Vice-Chancellor of the Tribhuvan University, Prof Dr Tirtha Khaniya, stressed the need for increasing seats for government teaching institutions.
Hospital Director Dr Deepak Mahara said that the hospital has started providing service smoothly and carrying out regular monitoring in hospital canteens to check whether food items cooked and served are substandard.
On the occasion, individuals and organisations, who provided medicines, medical equipments and financial support to the hospital during earthquake, and hospital employees, doctors, nurses and technicians, among others were honoured for their contribution and outstanding performances. RSS