Tribhuvan University, Office of Controller of Examination, Balkhu has published the examination Centers for Faculty of Humanities and Social Sciences (BA), Faculty of Education (B.Ed), Faculty of Management (BBS) and Faculty of Science (B.Sc), of the Third Year of 4/3 Years Bachelor Level.
The Examination is scheduled to be held on Baisakh 28 to Ashad 1, 2075.
Examination Time: 1 to 4 PM.
Tribhuvan University Office of the controller of Examination has changed the examination center of the following mentioned campuses/colleges for the 3 years BBS, BA and B.Ed Third Year examinees. The examination centers of other campuses and programs will be according to the earlier published notice.
For details please refer to official notice attached below: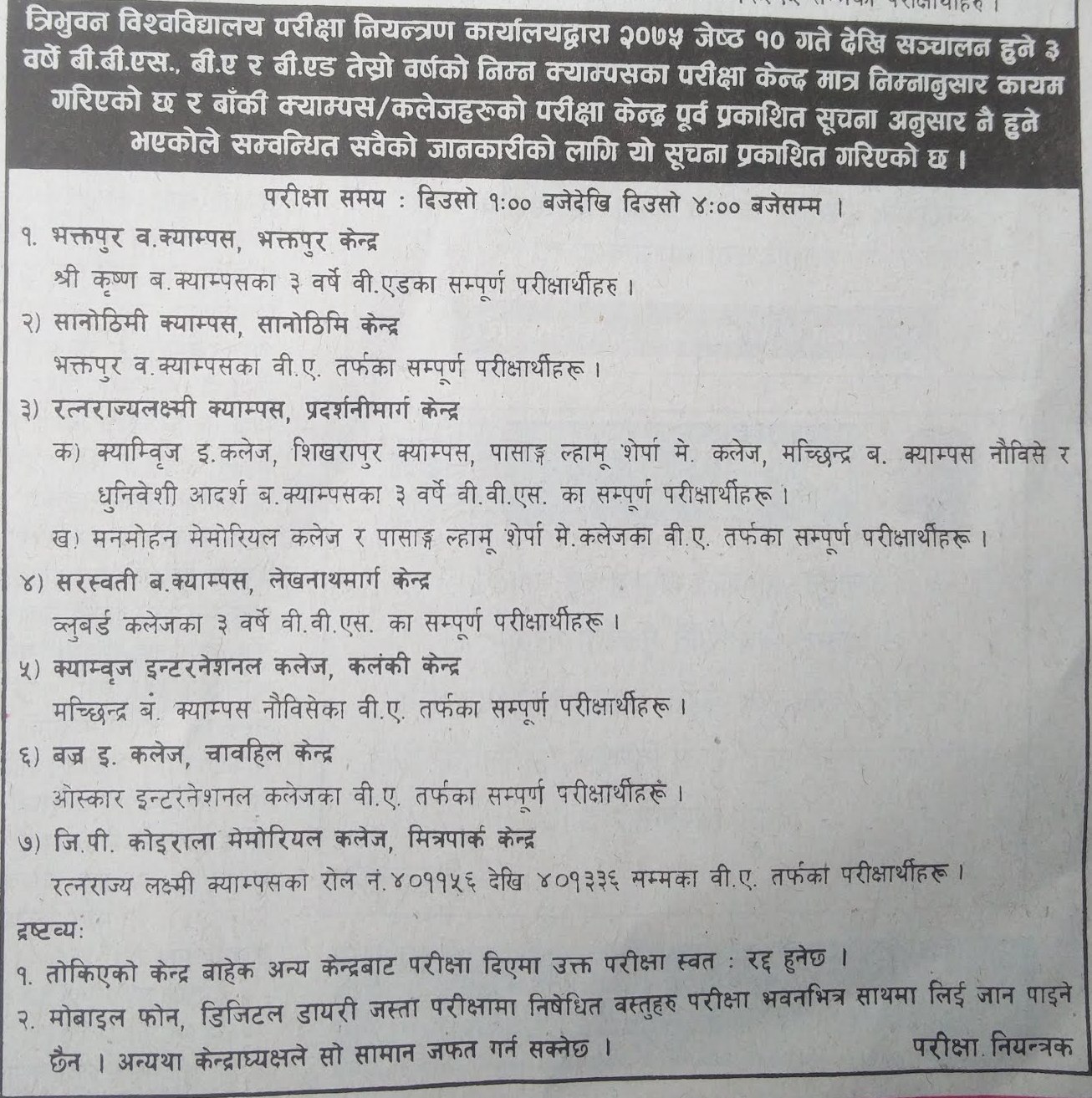 Download PDF:
BA, BBS, B.Ed and B.Sc Third Year Examination Center Notice Tribhuvan University.pdf