Bachelor Level Entrance Examination Committee 2075, Examination Control Division of the Tribhuvan University, Institute of Medicine (IOM) Dean's Office publishes the result of MBBS Entrance Examination for the academic year 2075/2076 (2018 AD) conducted on 6th Ashoj 2075 (22 September, 2018).
Names of the successful candidates are listed according to merit order. Admission notice for MBBS program will be published subsequently.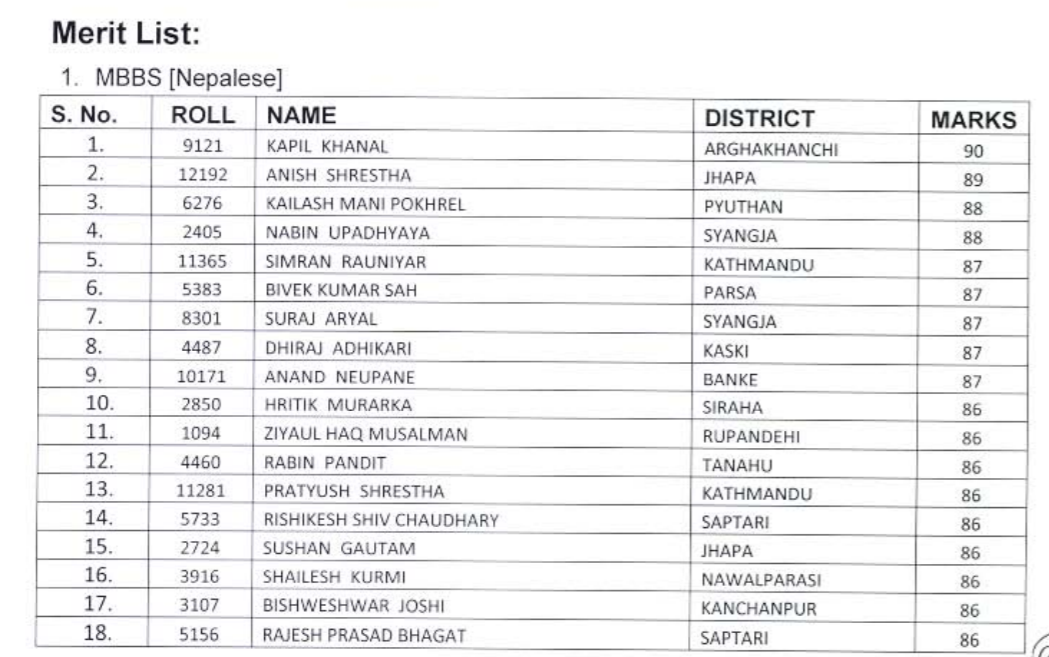 Admission of successful candidates including foreign students in constituent and all affiliated colleges will be done on merit basis through open house counseling by Institute of Medicine. Details of counseling will be published at a later date. Number of seats available for the constituent campus as well as affiliated colleges, fees and admission process will be notified later.
Reserved category candidate will have to apply as per the rules & regulations of TU to be notified later.
To view your results, download the PDF from the link given below:
Result of MBBS Entrance Examination for academic year (2075%2F075) 2018.pdf

Please visit our website www.iom.edu.np regularly.