Council for Technial Education and Vocational Training (CTEVT) Examination controller office, Sanothimi, Bhaktapur today publishes the examination routine of both regular and partial examinations of Technical SLC (TSLC) programs.
Updated : 2073/07/29.

Important notice regarding full & partial examination schedule of Technical SLC of Jiri Technical school.
Examination time
First Shift: 9 am on wards
Second shift: 1 pm on wards
See more at this link;
Updated : 2073/06/06.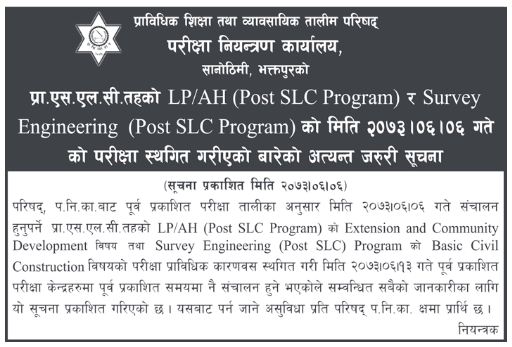 Examination time
First Shift: 7 am on wards
Second shift: 2 pm on wards