25th July, Kathmandu: Thousands of students who are waiting their grade 12 results and trying to find out best career or course for them which matches their interest, enthusiastically visited stalls of various colleges to gain information about the career choice and admission in Bachelor's level in an event organized by Universal Teach Consult here in Kamaladi.
Get more details about "2nd Management Festival and Grand Motivational Seminar 2017" with list of participating colleges HERE

According to MD of Universal Teach Consult, Laxman Lamichhane, colleges which are offering BBA, BHM, BIM, B.Sc CSIT, BBM etc are participating in this event and is providing fair career counseling to students. Today is the second day of the event, which will host couple of speaker who will deliver motivational speech for the participants.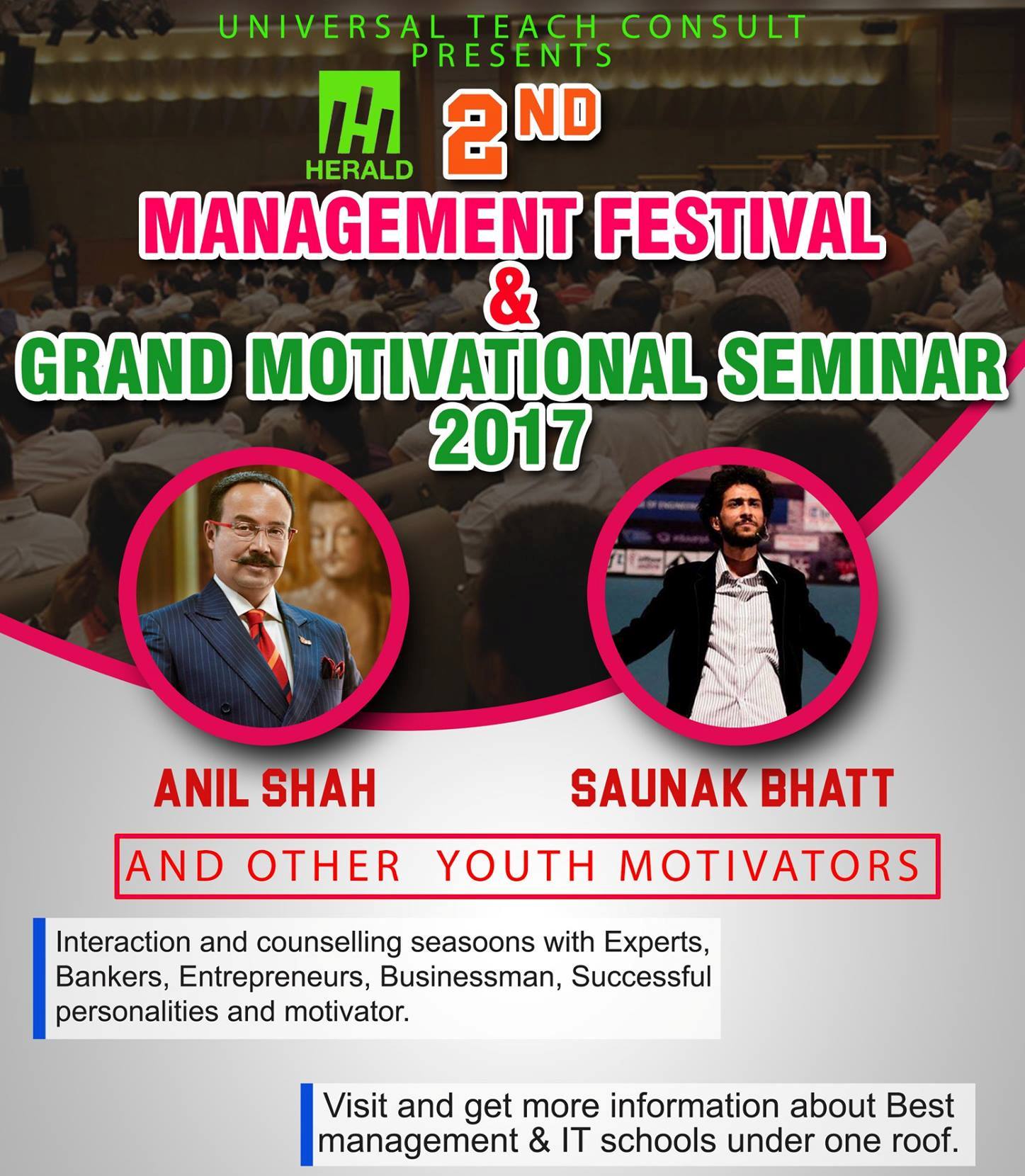 Today's event will start from 9.30 am onwards (Information Sharing & Grand Motivational Session
Program Venue: Nepal Academy Hall, Kamaladi and its Periphery
Guest of motivation Session:
Gagan Thapa (Former Minister & youth Leader)
Anil Shah : (Banker)
Ramesh Silwal (HISSAN, President)
Sounak Bhatta (Young Youth Motivator)
Dhhurmus Shuntali
Other Guests