Kathmandu, Sept 15 (RSS): Speaker Krishna Bahadur Mahara on Saturday pointed out a big role of teachers unions in bringing about political changes.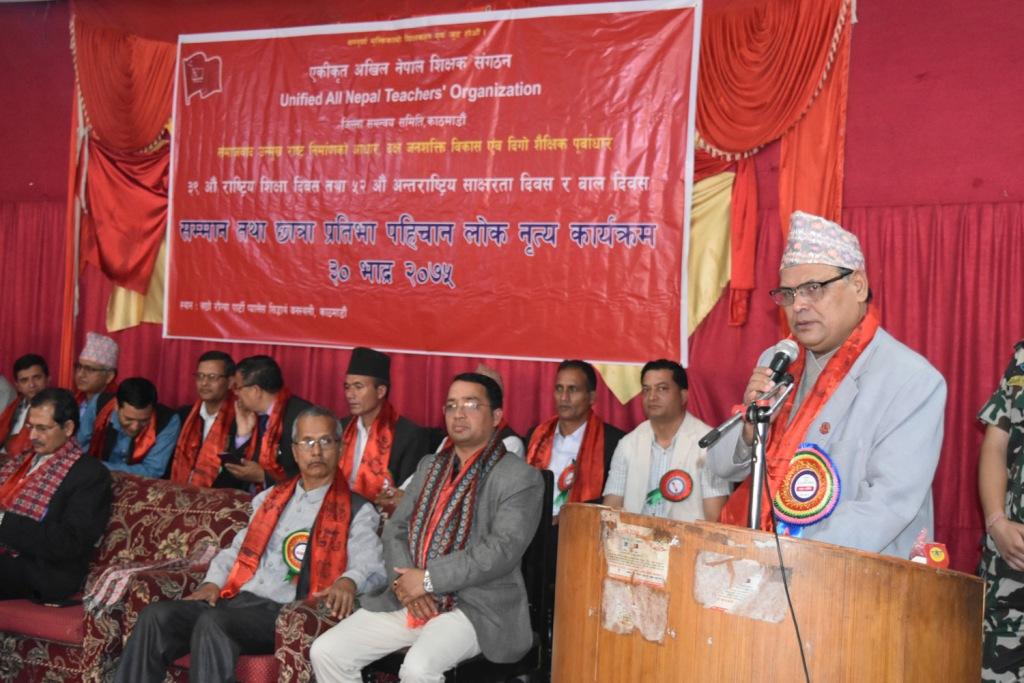 "We teachers have played a great part in transforming the society through education. Teachers' contribution is great to create awareness against feudal education and bringing political changes," he said at a folk dance programme organised here by the Integrated All Nepal Teachers Association (IANTA). He also called for providing practical and scientific education to make the society civilized and well-informed.
"Education is the basic for prosperity. Educated and well-informed people are a way for prospering the society," he said, calling for contributions from all sides to steer the country to economic prosperity.
On the occasion, distinguished personalities Dr Gangalal Tuladhar, also former education minister, DR Poudel, former minister Agni Sapkota, Chairperson of the Nepal Teachers Association Babu Ram Thapa, Secretary Jhanka Chaulagain and Bhim Pokharel, General Secretary of the IANTA of Province 3 were honoured for their contribution to education.
Likewise, 12 best performing community schools, and four institutional schools of Kathmandu, and 11 best performing principles and 25 teachers were also honoured.
Source: RSS