Teacher Service Commission (TSC) today publishes a notice regarding promotion of Teachers on the basis of Work performance (75%) and Internal competition (25%).

A. Promotion On the basis of work performance (75%)
Applicants have to fill the specified application form and apply in their respective District Education Office. Eligible candidates are those who were probable candidates within 2072 Chaitra last according to the regulation of Teacher Service Commission. The selection will be done on the basis of Work performance evaluation form filled in the academic year 2068, 2069, 2070, 2071 and 2072.
B. Promotion On the basis of Internal Competition (25%)
Applicants should have crossed specified work experience within 2072 Chaitra last.
Update, 10th Chaitra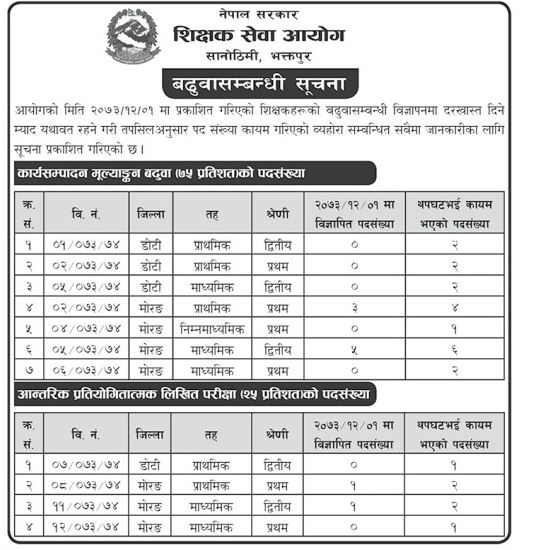 Update, 7th Chaitra, 2073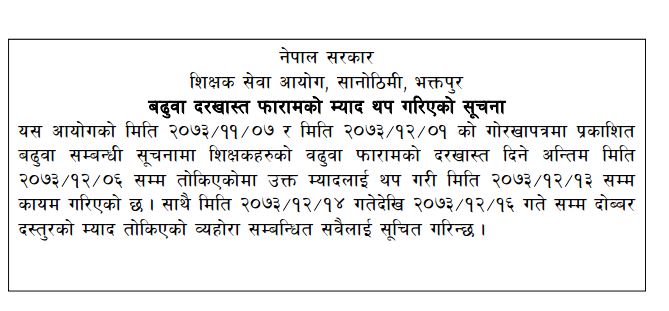 Important date and time
Last date to submit application form: 13 Chaitra 2073 (revised date)
Last dat to submit application form with double fee: Chaitra 14-16, 2073.
Examination time: Written and Interview
Examination date: 2074/01/16 1 pm onwards
Regarding fees, please see the notice below....
Updated notice on Chaitra 1, 2073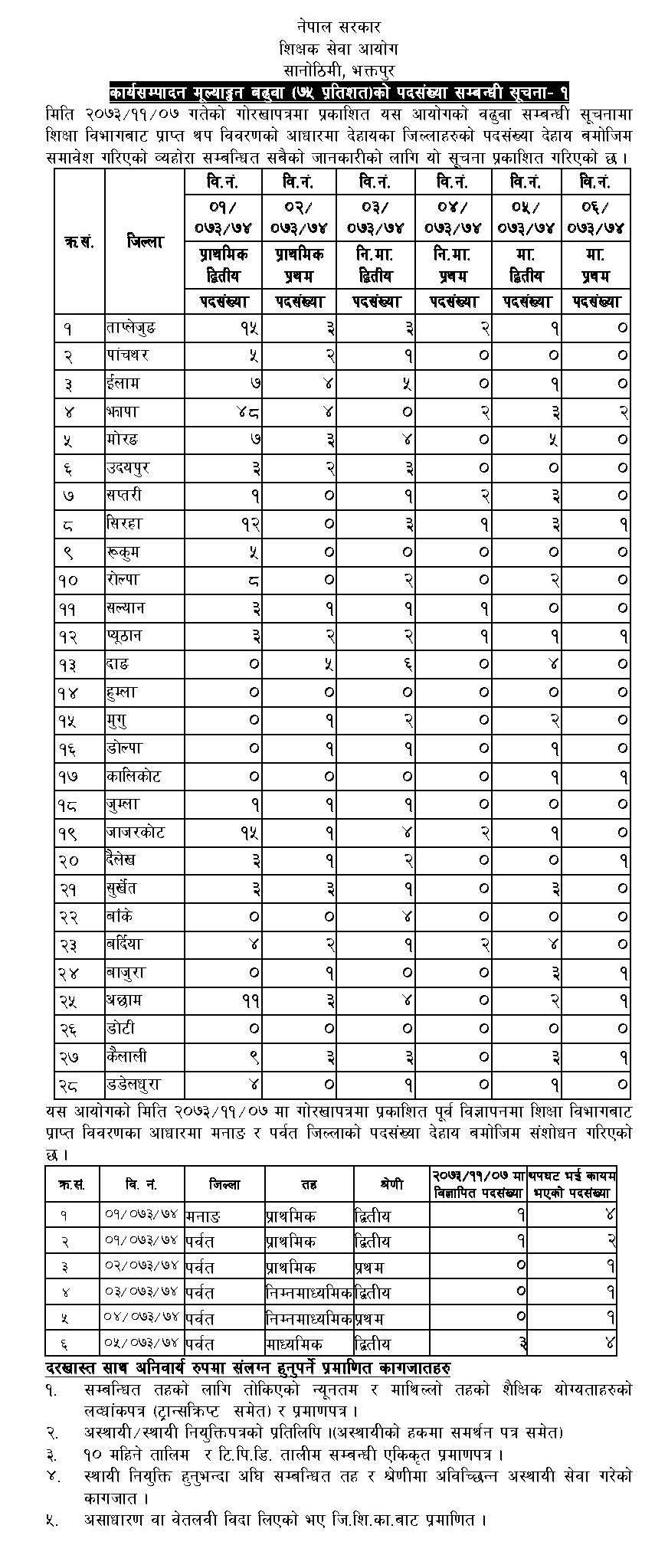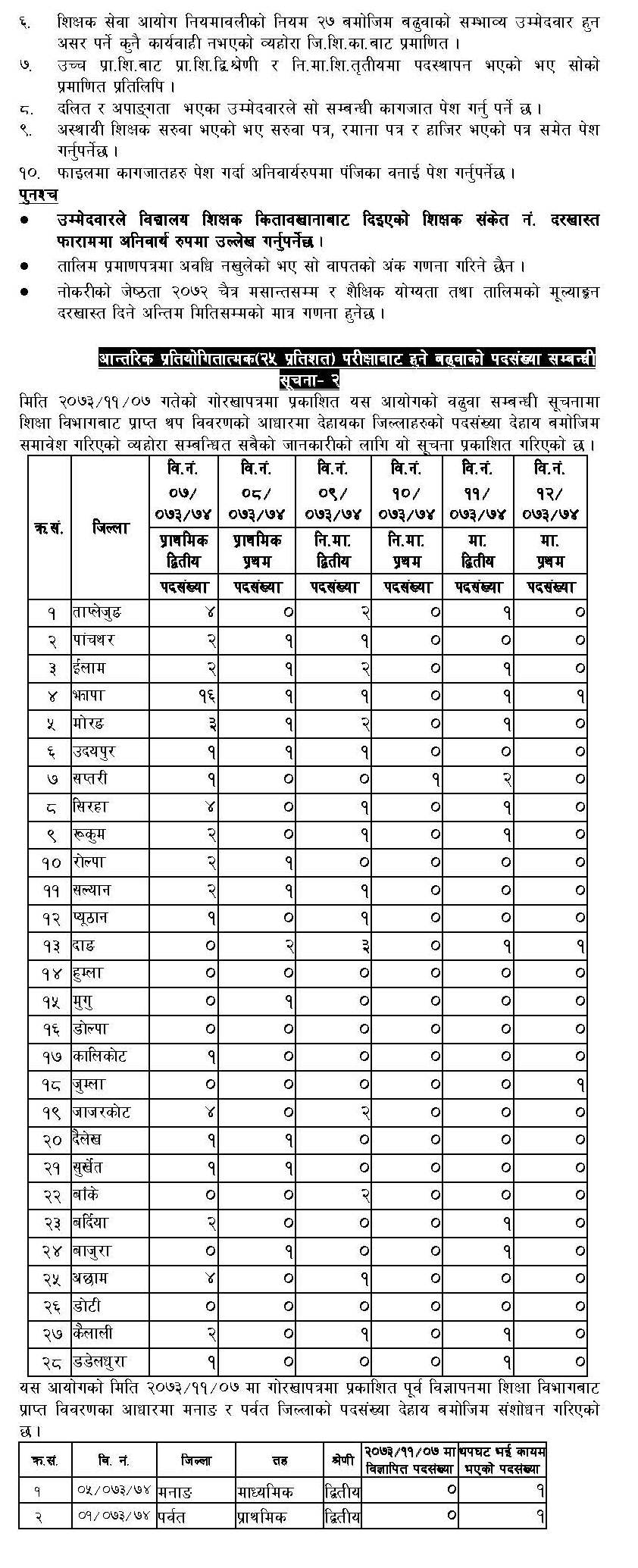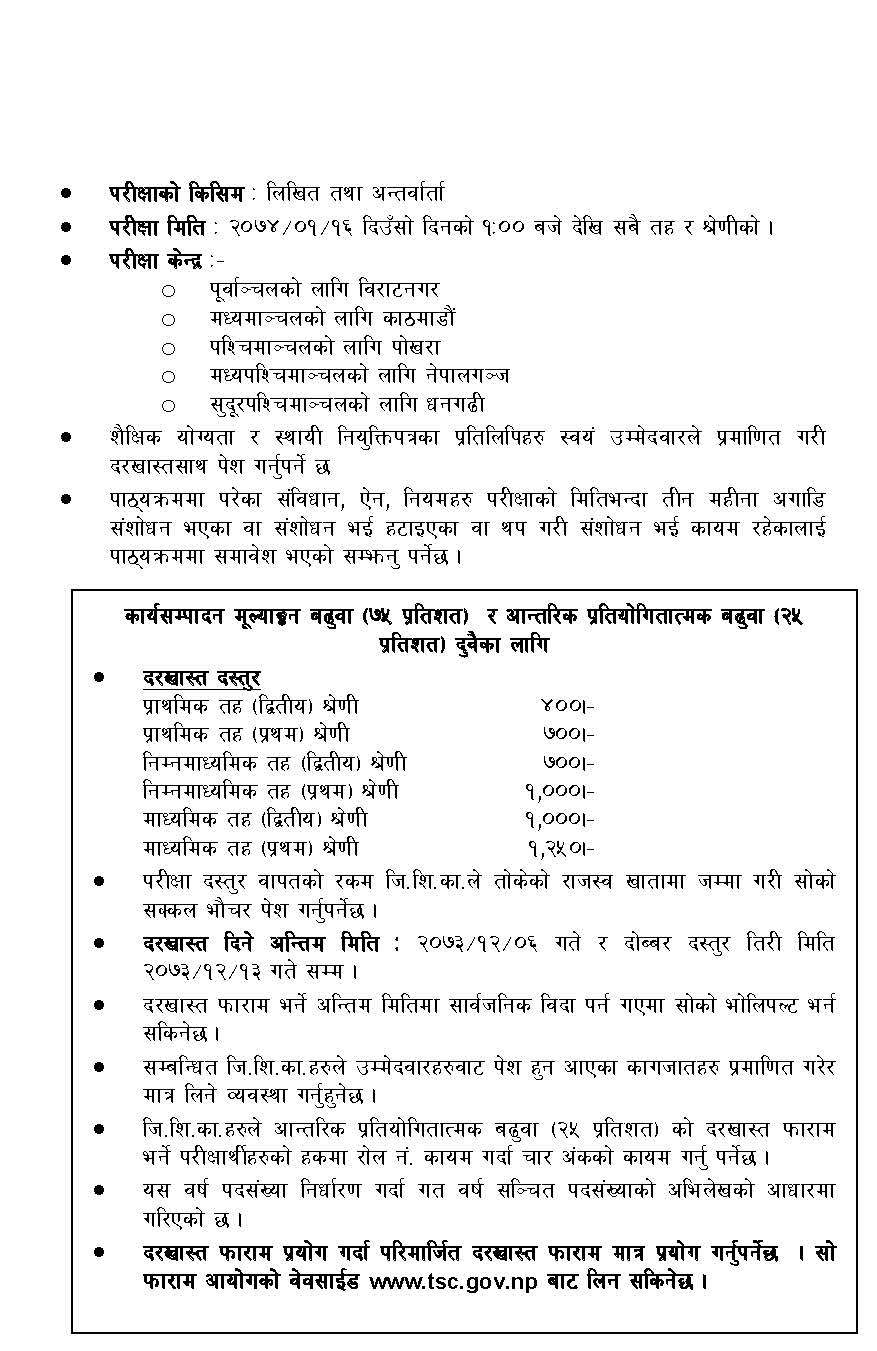 Download: Teacher Promotion Notice (Work Performance and Internal Competition).pdf
For detail information please read the official notice below