Nepal Medical Council has published an urgent notice and draw the attention of all the Medical, Dental College and Health Science Academy (which are offering MBBS/BDS programs) on the existing provision of compulsory provisional registration before commencement of internship in MBBS/BDS programs.

It has also notified that, delay in the registration after the completion of 4.5 years course, or commencement of internship without prior provisional registration will not be entertained.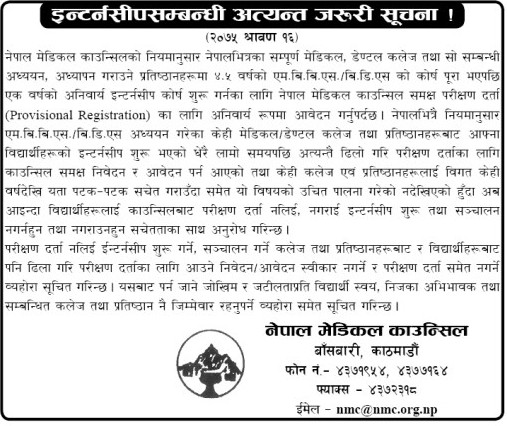 It also notified that College, Academy, Student and/or their Guardians will be accountable if any risk or difficulties if arises by not fulfilling the provision of Nepal Medical Council.