With the aim of providing complete information of all smartphones released in the market, Six Sigma Inc Pvt. Ltd. came with a web portal www.gadgetframe.com. The Company chairman Ram Krishna Dahal says - Everyone can get full specifications of smartphones including Price in Nepal and Store near by them. He claims that the site is very useful for all tech lovers.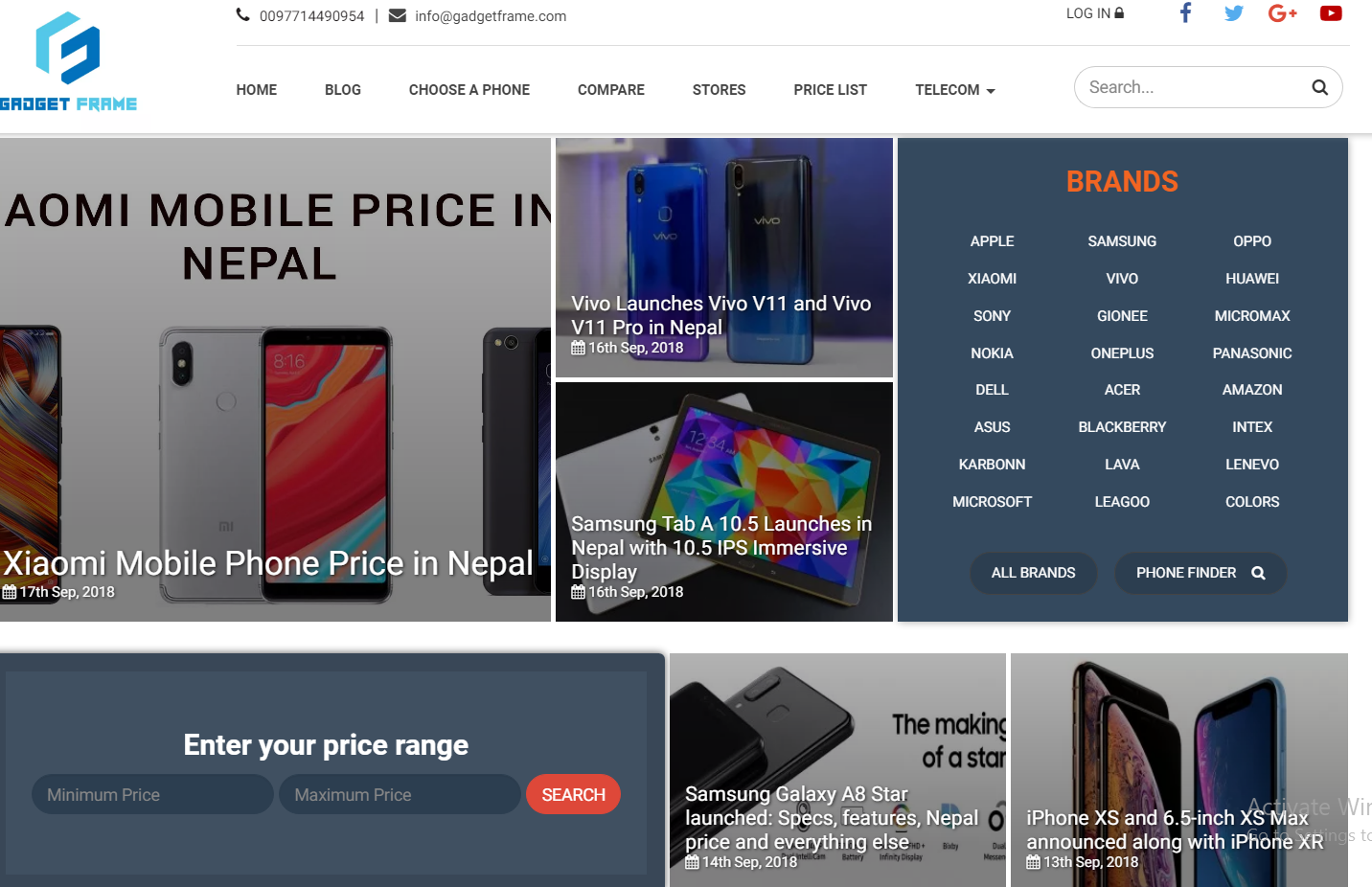 The portal has different useful features such as phone comparison, review of latest phone, blogs, and stores available near to them. It also publishes news related to the latest technology. Though it looks similar to other portal, it has many unique features. In the site Retail Mobile Shop can register their shop and put all the product detail, offers and price. It is the only portal in Nepal that provides platform for mobile retail stores.
User can search phone based on their criteria and locate to the nearest store. They can get information which phone is available at which store and at what price. They also can see the offers provided by the seller. This portal is very helpful to the get information online - the company COO, Ms. Prakriti Regmi said.
Another attractive feature of gadgetframe.com is comparison. People can compare different phones side by side at the same time. Similarly, visitor can read the latest blogs and review of different products.
This site is being popular in the short time of release and company members claim that they have been working to be a number one site in Nepal in this category.