Kathmandu, June 15, 2017: Three winners of Public Speaking Contest were awarded with total of six lakhs of scholarship to study GCE A Level at Orient College of Science and Management. The event was organized by Gas Centre- Alfa Beta.
Winner, Angus Prasai from Kathmandu University School, Dhulikhel received 3 lakhs of scholarship. First runner up, Himansu Joshi from Little Buddha Higher Secondary School, received 2 lakhs scholarship and Second runner up, Kshitiz Niraula from Gautam School, Birgunj with 1 lakhs of scholarship.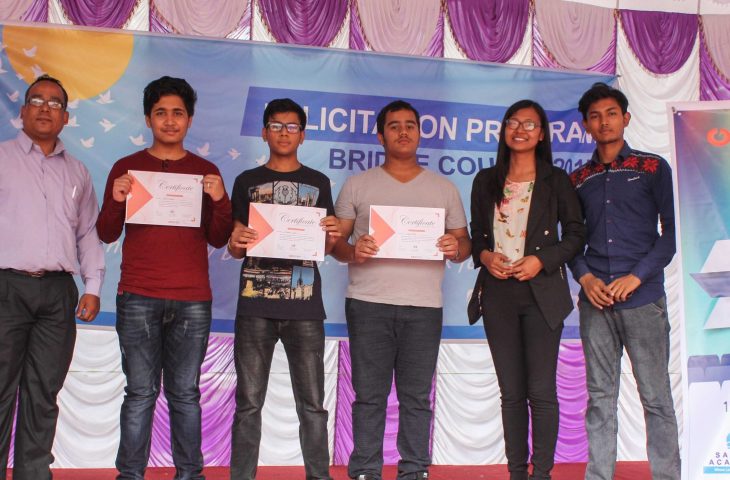 Glocal After School (GAS) Centre- Alfa Beta gave career workshop to 400 SEE students in two months. For public speaking contest, total of 10 students participated among which 5 of them were in the finals.
Glocal After School has been providing soft and employability skills trainings programs through its centre in Nepal. The society today is developing at a greater pace and academic learning in schools and colleges are not enough. The market demands something more, something to be developed and packaged to meet the demands of market. It is important to be competitive in every field whether it's in job, entrepreneurship, politics, or in any field competitiveness in you is important, for which skill development, capacity building and knowing the new is important.With the same concept to develop what the market demands and creating exceptional and well skilled human resource Glocal After School (GAS), Fuel your skills and knowledge was initiated to craft your skills for better employability and initiation.
Suresh Jung Shah, Principal of Orient College of Science and Management and Alina Prajapati, General Manager of Glocal Pvt.Ltd. were the jury for the public speaking contest. The program was conducted at Alfa Banquet, Baneswor. Photo Courtesy: Rajendra Singh