National Examination Board (NEB), Bhaktapur is in the final preparation of publishing the results of SEE exam 2075. According to the official sources, the National Examination Board (NEB) is working in a way to publish the SEE results on the date Ashadh 12, 2076. NEB has also called a meeting for Thursay for result publication.
The delay in SEE result publication this year is caused due to the re-examination in Province 2 because of question paper leak and inadequate human resource caused by employees' adjustment. Last year the exam results were announced on Ashadh 9, 2076.
Click here - https://see.edusanjal.com/ for full details regarding SEE examination.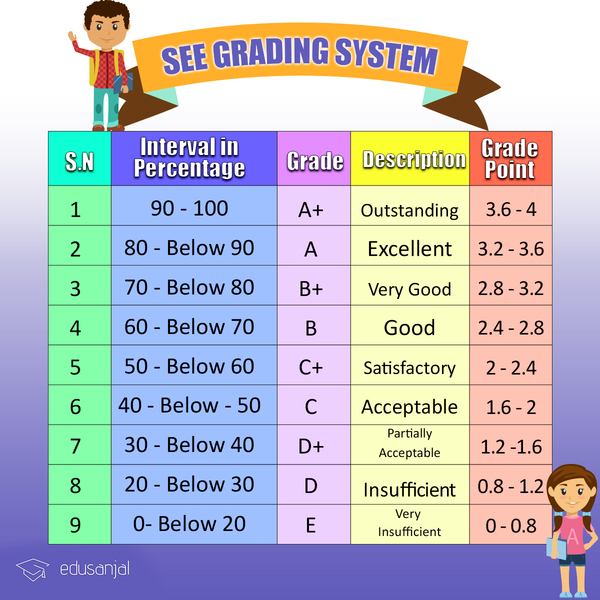 The SEE examination was held from Chaitra 11, 2075 to Chaitra 21, 2075 (April 24, 2019) in all six provinces of Nepal except Province No. 2. Because of various inconveniences, the SEE examination in Province No. 2 was held from Chaitra 22, 2075 (April 05, 2019) to Chaitra 29, 2076 (April 12, 2019). Four lakhs, seventy-five thousand and three students participated in the SEE examination.
Click here to read our latest blog on the topic- "What after SEE?"
Previous Year SEE and Result Statistics
In the previous academic year, the total number of students who participated in the SEE examination was four lakhs, fifty-one thousand, five hundred and thirty-two.
Find the detailed statistics in the table below:
| GPA | Grade | Number of Students |
| --- | --- | --- |
| 3.65 - 4.00 | A+ | 14234 |
| 3.25 - 3.60 | A | 46130 |
| 2.85 - 3.20 | B+ | 49037 |
| 2.45 - 2.80 | B | 70512 |
| 2.05 - 2.40 | C+ | 61870 |
| 1.65 - 2.00 | C | 101043 |
| 1.25 - 1.60 | C- | 35584 |
| 0.85 - 1.20 | D | 58688 |
| 0.00 - 0.80 | E | 0 |