Office of the Controller of Examinations(OCE), Sanothimi, Bhaktapur has published the result of Partial / Grade Improvement Examination result of Secondary Education Examination (SEE) .
Students who have appeared the Secondary Education Examination (SEE) conducted on Chaitra 2074 BS and were absent or got 'C' / 'D+' / 'D' / 'E' grade in more than two subjects participated in the Patial / Supplementary examination held on Chaitra 2075.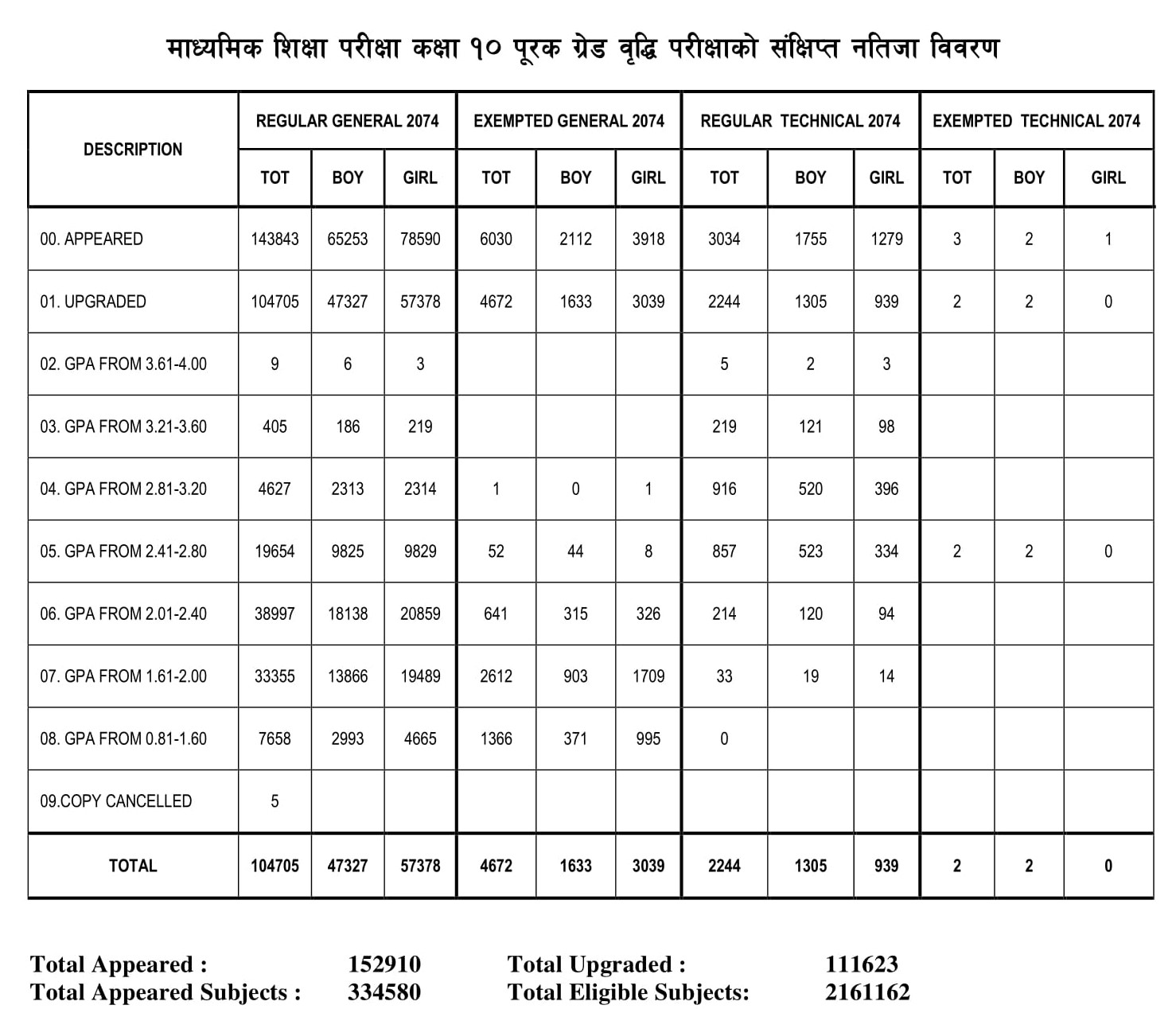 A total of One lakhs fifty two thousands nine hundred and ten students participated in the examination held out of which the grades of one lakh eleven thousands six hundred and twenty three were upgraded.
For Retotalling
Students can apply for retotalling before Ashoj 29, 2076 by paying a fee of Rs. 500 for each subject at Office of Controller of Examination, Sanothimi, Bhaktapur.