Government of Nepal, National Examination Board (NEB) has published the examination routine of Grade 10 examination (SEE Examination) of province two. This examination was cancelled earlier due to leakage of Question paper.
Examination Time: 8 AM to 11 AM
Earlier postponed examination will be held from Chaitra 22 to Chaitra 29, 2075.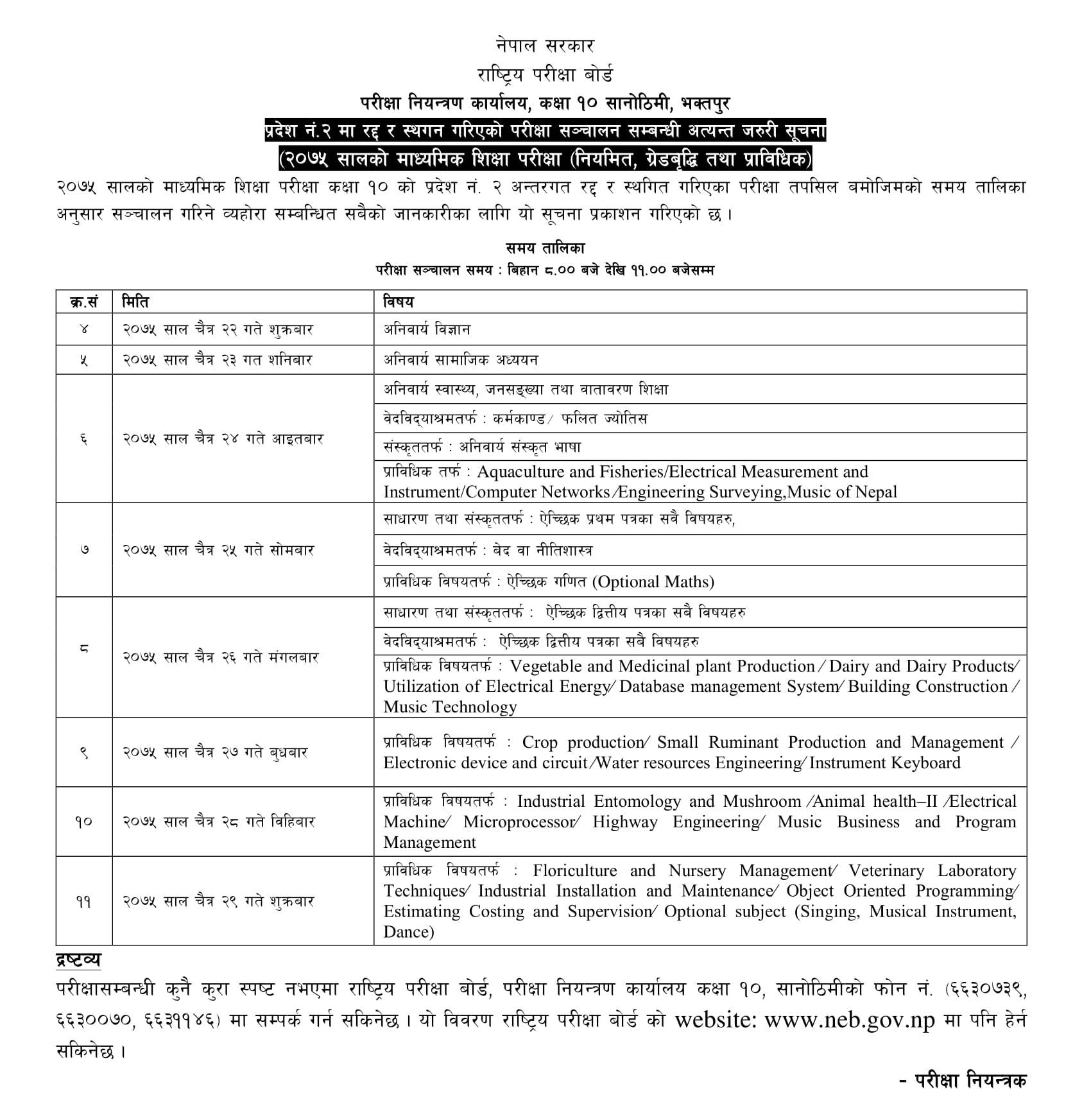 Download Exam Routine:
SEE Exam Routine of Province Two.pdf