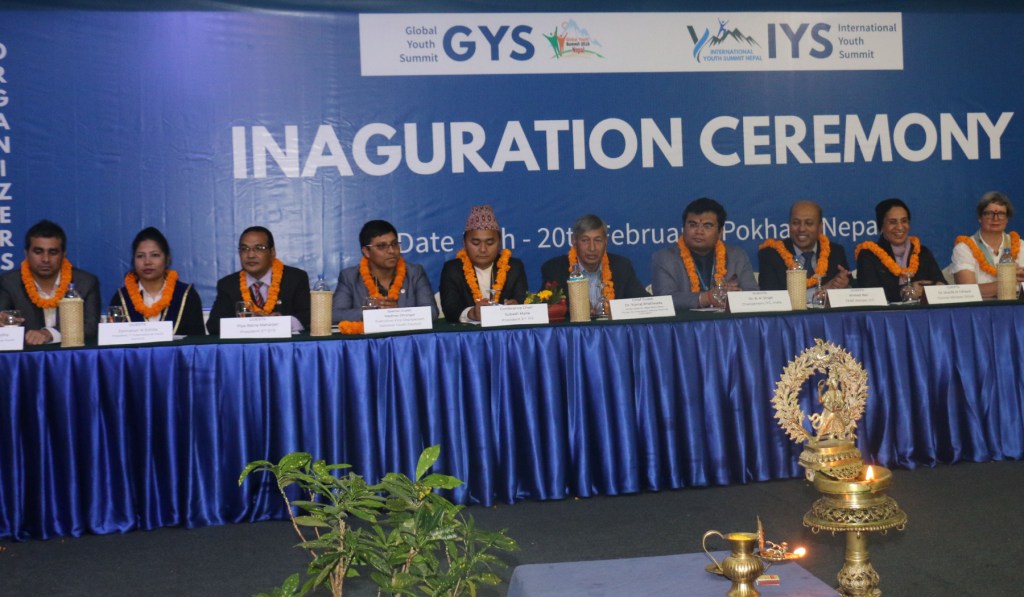 Pokhara, Feb 17 (RSS): The Second International Youth Conference has begun in Pokhara on Saturday. The theme of the conference is 'Participatory Youth Leadership for Sustainable Development'.
A total of 180 youths from 20 different countries are taking part in the five-day-long event.
Coordinator of the Summit Subas Malla said that the programme would chart out plans on youth leadership development, entrepreneurship, sustainable development goats, safe migration, quality education, world youth partnership and few other aspects.
Inaugurating the programme, former Governor of the Nepal Rastra Bank Dr Yubraj Khatiwada said that developing skilled human resource in the world is the need of the present time.
Likewise, Vice Chairman of National Youth Council Madhav Dhungel stressed the need for collaboration among youths across the world as youths are the change makers on social, cultural, economic and political changes.
On the occasion, Indian educationalist Prof KK Singh, Chair of International Peace Federation, Bangladesh Rafial Alam and other delegates from Oman, New Zealand, USA, Malaysia, Pakistan, Indonesia, Pakistan, Mexico, Sudan and others put forth their opinions.