HIMALAYAN NEWS SERVICE, Rajbiraj, Students of Mahabir Secondary School in Hanumannagar Kankalini Municipality in Saptari today resorted to protest after the authority concerned did not provide textbooks.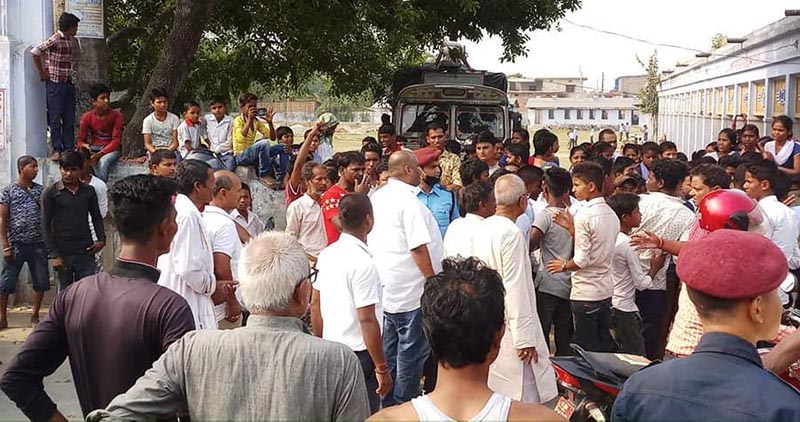 Although the new academic session started one-and-a-half months ago, students have yet to get the textbooks. The students protested against head teacher Damber Satara saying Satara was absent for the past 15 days and the school had not provided textbooks till date.

They also obstructed transportation services for two hours during their protest today. The students said their study has been badly affected due to lack of textbooks. They added they had informed the head teacher in writing as well as orally, but he had paid no attention to their problem. They accused Satara of negligence as they did not get the books offered by the state free of cost.
Mayor Sailesh Sha of Hanumannagar Kankalini Municipality immediately reached the school after he was informed about the students' agitation and assured them textbooks would be managed immediately.